Bieber seeks Jackson-like fame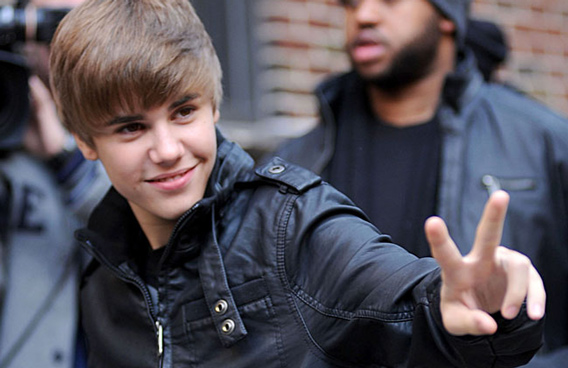 Teen idol Justin Bieber will turn 18 in March with a long and ambitious to-do list - to still be around at 30, to be as famous as Michael Jackson, and to avoid singing about sex and drugs.
"Hopefully by the time I'm 30 people will remember me," the Canadian singer told V Magazine in an interview.
"I don't want people to just think of me as a teen sensation."
But the Baby singer says he is determined to maintain the squeaky clean persona that has brought him millions of mostly young female fans - and their mothers.
"I'm never going to make myself so the kids and the parents don't respect me," he said.
"I want to be able to do what Michael [Jackson] did - he always sang clean lyrics ... I don't want to start singing about things like sex, drugs and swearing."
Bieber released his first album at the age of 15 after his mother posted videos of him singing and dancing on YouTube.
In 2011, he was the most-searched person on internet search engine Bing.
Bieber says he plans on staying around in the music industry for many more years to come.
"It's not a fluke that I am here. I am here for a reason, and I am here for a lifetime," he said.
"I also want people to know that I write my stuff. No one writes my stuff for me."
Follow Emirates 24|7 on Google News.