BIGG BOSS 6: And the winner is... Delnaaz, Urvashi or Niketan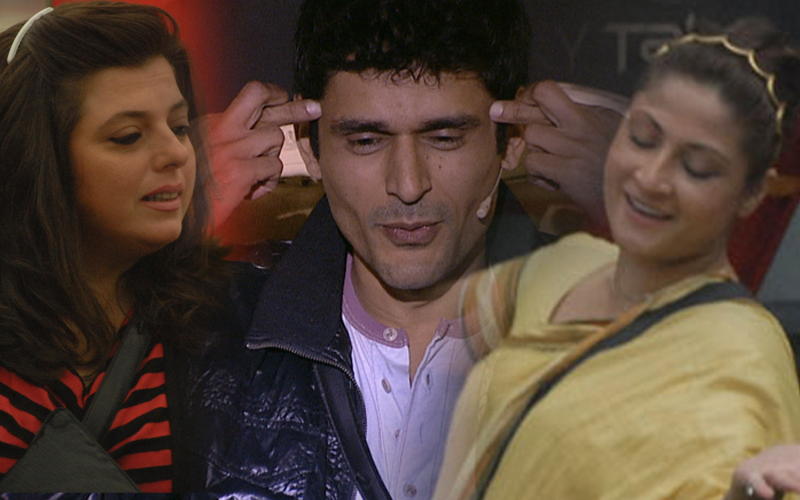 The day is not far when one of the contestants remaining on the Indian reality show Bigg Boss Season 6 will take home the prize money.

Just five days remaining and 6 contestants are fighting to survive in the volatile situation in Bigg Boss house.

Ex-couple Delnaaz Irani-Rajev Paul, Sana Khan, Imam Siddique, Niketan Madhok and Urvashi Dholakia have endured over 90 days.

But ultimately it will be only three contestants who will fight it out and audience will vote to decide the winner.

Couple of days ago renowned numerologist Sanjay B Jumaani entered the house to predict which contestant has a brighter chance of winning.

As per his predictions Niketan Madhok, who has already been declared one of the finalist, could be the winner.

But, Urvashi Dholakia and Delnaz Irani are also strong contenders and might just take the cake away.
Niketan Madhok
Niketan who is a model, has been one of the least controversial contestants on the show. He rarely got into arguments or groupism but has been sly and instigated housemates against each other.

Sadly, his family has been undergoing financial crisis which he revealed quite recently. He even stated that he needs the prize money to help his family.

When host and Bollywood actor Salman Khan walked in with the prize money, Niketan was quite tempted to take it and leave the show.

Delnaz Irani
Delnaz is on a different ball game altogether and has good chances of winning due to the sympathy wave. The actress came face-to-face with ex-husband Rajev Paul on the show. She went through emotional turmoil during this stay and got engaged in arguments with Rajev.

Delnaz's family claims that Rajev had earlier used her to pay off his outstanding loans and is now cashing on her presence in the show to grab the attention of the audience.

This simple coy lady often faced the firing squad in the show yet managed to keep her calm. She is often seen taking care of the housemates and speaking to them very politely.
Urvashi Dholakia
Urvashi Dholakia – the small screen vamp, is a very strong contender. Blunt and outspoken by nature, she is a fighter. She has seen many ups and downs in life as a single mother of twin son.

Her family is the force behind her which also keeps her strong despite the nasty comments she faces. Urvashi remains balanced and often tries to guide the housemates in the right direction. A tough nut from exterior, Urvashi has a softer side which she often camouflages with harsh tone.

With these traits combined she already appears to be a winner.

Although Jumaani's predictions seldom go wrong you never know when Bigg Boss will throw in another surprise and someone else might walk away as the winner.
MUST READ:
Kanye West to Bollywood's biggest: Where to go celeb spotting in UAE this month
Bollywood 2013 exclusive shoot: Priyanka Chopra, Deepika, Bipasha get dusky
BIGG BOSS 6 Final Countdown: 5 days to go... Urvashi declared Empress of the Day
Follow Emirates 24|7 on Google News.