Bigg Boss retreat: Tanisha, Armaan get into trouble in Goa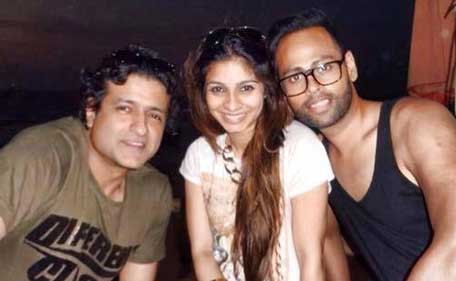 It's no more a secret that 'Bigg Boss 7' contestant Tanisha Mukherjee and Armaan Kohli, after a small hitch, recommenced their love story beyond the reality show.
The two have been holidaying in Goa post their Bigg Boss, spending some quality time together away from the preying cameras.
Read here: Salman to quit Bigg Boss
Not that the 84 cameras for 24hrs in the reality show made any difference; Tanishaa and Armaan made cuddles and kisses a usual affair for the viewers.
They had made separate plans for New Year's Day but soon caught up with each other.

Co-contestant VJ Andy was also spotted partying with Tanishaa and Armaan.
As Tanishaa and Armaan were having a blast in Goa with their common friends, they had the taste of their tremendous popularity post their TV stint.

The couple had a very hard time when they were mobbed by hundreds of fans.
The fans had gathered outside an eatery joint and just did not allow Tanisha and Armaan to step into the restaurant, forcing them to leave.

The hotelier had to call for additional security to make way for the couple.

The Bigg Boss lovebirds Gauhar Khan and Kushal Tandon is also cooling their heels in Goa.
The couple welcomed the New Year in the sunny beaches and posted pictures on Twitter of their holiday and thanked fans for supporting them.
Follow Emirates 24|7 on Google News.