Blake Lively 'learning to love' her body after having children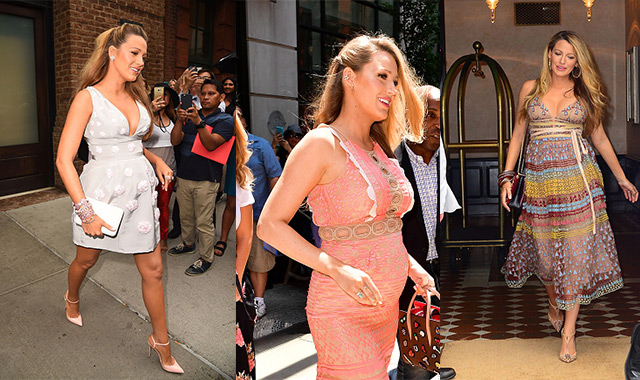 Blake Lively says she is "learning to love" her body after two pregnancies.
The 'Shadows' actress has daughters James, two and four-month-old Ines, with her husband Ryan Reynolds and admitted that it is taking time for her to get used to the changes pregnancy has had on her body.
She told E! News: "It's all a process. You know after the second kid it's really different. So, this is not my normal body, but I like it.
"I'm learning to love my body in every iteration and I think that's hard for women, and so I learned a lot."
Blake also spoke out about the importance of women supporting each other and building each other up.
The 29-year-old star said: "This is the first time in my lifetime where I have been aware of a women's worth being questioned. I know it happens all the time everywhere, but I never felt it. It's made me so much more aware and empathetic to the challenges that women face always, because I've been really fortunate. I think it's just so important that we come together and build each other up--and that we remind women of their value. It's really beautiful to see women come together. It's something I've never seen."
Meanwhile, Blake previously stated her belief that celebrities have helped to create "unrealistic beauty standards" and admitted becoming a parent has made her determined to ensure that her children are made aware of the difference between perception and reality.
The blonde beauty told Refinery29: "There's this awareness of what they're going to be exposed to and what they grow up seeing.
"For me, it's important for my daughters to know that it's not real life. They're seeing me dressed up in all this hair and make-up, but they also see me without that. I want them to see both sides, because there is never just one side."
Follow Emirates 24|7 on Google News.