Blake Lively loses 61 pounds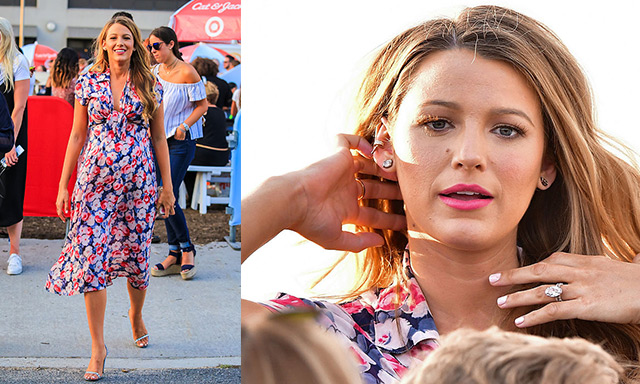 Blake Lively has lost an impressive 61 pounds, 16 months after welcoming her second child into the world.
The 30-year-old actress managed to ditch the huge amount after giving birth to 16-month-old daughter Ines and took to social media to share her good news.
Sharing a picture of her showing off her progress on Instagram, she wrote: "Turns out you can't lose the 61 lbs you gained during pregnancy by just scrolling through instragram and wondering why you don't look like all the bikini models. Thanks @donsaladino for kickin my A double S into shape. 10 months to gain, 14 months to lose. Feeling very proud (sic)"
Meanwhile, the 'Gossip Girl' star - who also has three-year-old daughter James with her husband Ryan Reynolds - previously admitted she is still "learning to love" her body after having children.
She shared: "It's all a process. You know after the second kid it's really different. So, this is not my normal body, but I like it. I'm learning to love my body in every iteration and I think that's hard for women, and so I learned a lot."
Blake also spoke out about the importance of women supporting each other and building each other up.
She added: "This is the first time in my lifetime where I have been aware of a women's worth being questioned. I know it happens all the time everywhere, but I never felt it. It's made me so much more aware and empathetic to the challenges that women face always, because I've been really fortunate. I think it's just so important that we come together and build each other up - and that we remind women of their value. It's really beautiful to see women come together. It's something I've never seen.
"There's this awareness of what they're going to be exposed to and what they grow up seeing. For me, it's important for my daughters to know that it's not real life. They're seeing me dressed up in all this hair and make-up, but they also see me without that. I want them to see both sides, because there is never just one side."
Follow Emirates 24|7 on Google News.