Blake Lively movie suspended as actress needs further surgery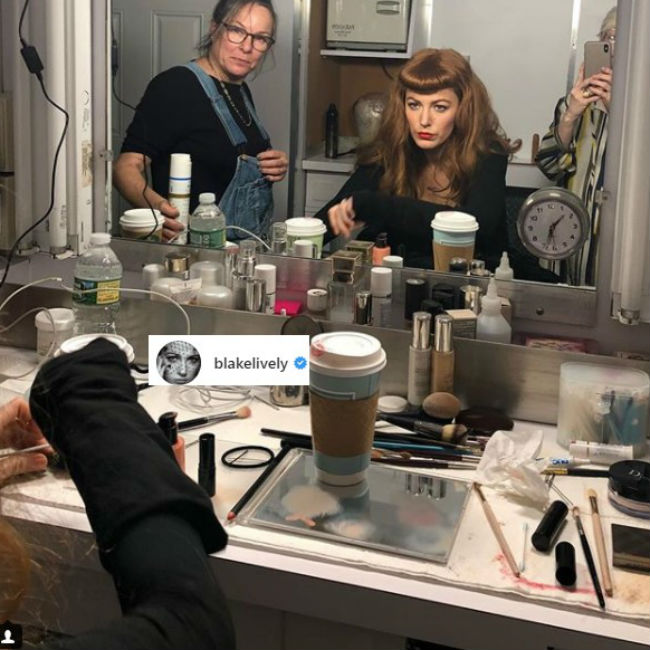 Filming on Blake Lively's new movie 'The Rhythm Section' has been suspended once again as surgery on the actress's injued hand reportedly did not go as planned.
The 'Gossip Girl' star injured her right hand during an action sequence for spy thriller 'The Rhythm Section' in December and filming had to be put on hold while she recovered.
Blake returned to set earlier this month with her hand still in a cast.
But sources have told The Hollywood Reporter that shooting has been suspended indefinitely and the camera crews advised to take on other work.
Unfortunately, Blake's initial surgery did not go as planned and she will need to undergo a second operation, as well as time to recover.
Blake posted a photo of herself in the make-up trailer on set of the film last week wearing a red wig and a black glove to hide her cast.
The 30-year-old star - who has two daughters, three-year-old James and one-year-old Ines with husband Ryan Reynolds - has not commented on her injury.
'The Rhythm Section' - which co-stars Jude Law - sees 'The Sisterhood of the Travelling Pants' star appear as Stephanie Patrick, who wants to uncover the truth behind a plane crash that killed her family.
Stephanie embarks on a mission to find out the truth and becomes a skilled assassin who goes on an action-fuelled hunt to find those responsible for ripping her family apart.
Hollywood starlet Blake rose to fame as Serena van der Woodsen in 'Gossip Girl' and was last seen on screen in edge-of-your-seat thriller 'The Shallows', admitting she performed stunts for the shark-movie whilst pregnant.
She explained in a behind-the-scenes clip: "They didn't hire a stunt double till the last two weeks of shooting. Every single day there wasn't a single scene that wasn't stunt-heavy.
"Whether I was in the tank or when I was in the ocean, I was about 300 yards away from shore. They would drop me off on this rock that was three feet by three feet."
Follow Emirates 24|7 on Google News.