Blake Lively refollows Ryan Reynolds on Instagram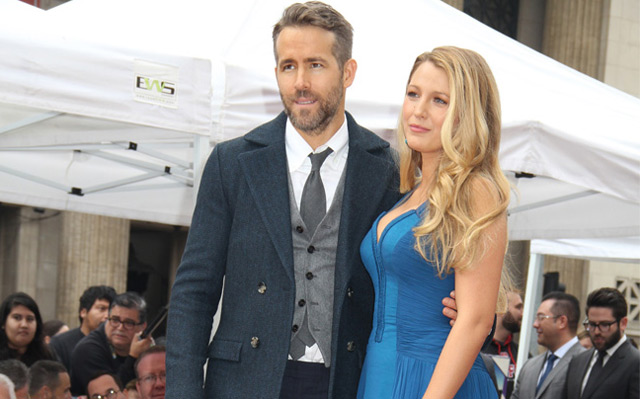 Blake Lively has refollowed her husband Ryan Reynolds on Instagram after he joked she was preparing to kick him out of their home.
The 30-year-old actress unfollowed her husband earlier this week, when she removed all the posts from her page and decided to only follow 36 accounts, each belonging to different people named Emily Nelson.

And Ryan joked it was the first step to kicking him out of their marital home.

Asked on Nova radio show 'Smallzy's Surgery' how he felt about the social media snub, Ryan, 41, quipped: "Yeah, she did. Very sad about that.

"It stings. It's a terrible way to find out that I've been kicked out of the house, to be honest.

"Absolutely terrible."

However, Blake has since returned to Instagram, following her husband and sharing a picture of an outfit she wore last month, while joking that social media has "taken my chill".

She wrote: "Reuploading my page and loving this excuse to post this outfit from last month that I forgot to post the next day. Because after a couple days it's strange to post, like you're hung up on how awesome you were 2 days ago. Which highlights how lame you are now by comparison to how cool you were when you wore that amazing outfit. So you wait a week or so for a #tbt. But then you realize it's way too soon for a #tbt, what were you thinking??! You should've just posted the next day! ! What are you gonna do now?!? You can't let that outfit go unposted! And then you realize something even more important-- you've lost your cool entirely. Thanks social media. You've officially taken my chill (sic)."

Blake's Instagram stunt was part of a viral campaign ahead of the release of her new thriller 'A Simple Favor'.

The movie, which is directed by Paul Feig, is based on Darcey Bell's novel and follows a vlogger named Stephanie (Anna Kendrick) who goes on the hunt to find the truth behind the disappearance of her best friend - who is named Emily Nelson and is played by Blake.

Before her account clear out, Blake's last, now-deleted, post was a photo was of a completed game of hangman, the answer to which was: "What happened to Emily?"

The cryptic question also became new Instagram biography.

'A Simple Favor' is scheduled for release in September.
Follow Emirates 24|7 on Google News.