Blame Salman Khan for sky-high India-Dubai weekend airfares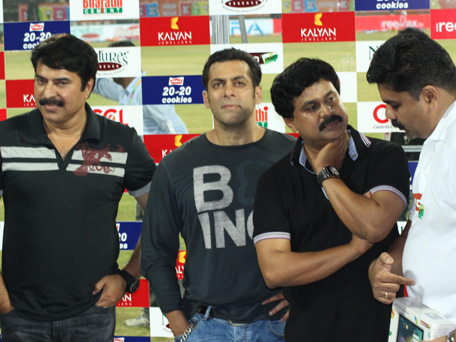 Return airfares from destinations in India to Dubai seem to have doubled literally overnight due to the Celebrity Cricket League (CCL) match this weekend.
CCL is a unique cricket tournament where tinsel town stars from Bollywood and Tollywood in India compete in the T20 format of the game, giving the best of both the worlds to cricket-crazy and star-struck Indian and international fans.
The ever-popular Salman Khan plays for Mumbai Heroes, who have chosen Dubai as their home ground this year too, just like the previous two seasons of CCL.
With four teams set to battle it out in the two qualifiers on Saturday, February 23, weekends flights from India to Dubai are choc-a-bloc, resulting in a massive upsurge in ticket prices over the next few days.
It isn't just the four teams and their support staff, but also thousands of supporters and eager fans that will be landing on Dubai's shores over the course of next 48 hours in order to be able to cheer their favourite teams as well as enjoy the lovely weather and, of course, shop to their heart's content in dynamic Dubai.
The most affected sector seems to be the Chennai-Dubai corridor, where fares have spiked up by more than 90 per cent.
While a return ticket on Emirates airline usually costs in the vicinity of Rs16,000-Rs17,000 (Dh1,100-Dh1,200) during normal times, the lowest available fare from Chennai for a February 22 arrival and a February 24 return is Rs33,098 (about Dh2,300).
The same journey made a week later (arrival on February 27 and departure on March 4) will cost only Rs17,320. That's a 91 per cent difference between the two fares.
The story isn't too different for a journey originating in one of the other major Indian cities either. If you wish to make a return journey to Dubai from Delhi on February 22-24, the lowest available fare is Rs51,328 (Dh3,550).
Make the same journey a week later and you'll be able to save at least Rs20,000 on a single ticket as the fare for the same sector on February 27-March 4 is Rs30,459 (Dh2,100), a difference of about 70 per cent.
The least difference seems to be on the Mumbai-Dubai sector, not least because of the massive frequency of flights between the two commercial capitals. There are 22 daily flights between Mumbai and Dubai.
Emirates itself flies six daily flights between Mumbai and Dubai, apart from six daily flights by Jet Airways, three daily flights by Air India, two daily flights by IndiGo airlines, one by SpiceJet and a host of other international airlines like Singapore Airlines, Lufthansa, Cathay Pacific, KLM Royal Dutch, etc. connecting the two cities with their daily flights.
"Fares are obviously rocketing despite the increased number of flights between India and the UAE as scores of artists, film personalities and their mothers-in-law are booked to travel to Dubai this Thursday/Friday, with many of them scheduled to return on Sunday and quite a few extending their stay in the emirate," says Shakeel Suleiman, a travel agent with a Deira-based agency.
While most of the bookings are being made in India, Suleiman says his agency too has received several enquiries from people in Chennai and Delhi who might not have been secure a booking from their home towns.
Qualifying matches for the third season of the popular CCL will be played out at the Dubai International Stadium on February 23, 2013.
The first of the two qualifiers will be played between Mumbai Heroes and Chennai Rhinos, while the second match of the day will see Kerala Strikers give Bengal Tigers a run for their money in a bid to qualify for the coveted CCL cup.
ALSO READ:

Shah Rukh continues to make fun of Salman



What is happening in Bollywood?



'Kai Po Che' boys spin their magic on Dubai
Follow Emirates 24|7 on Google News.