Blockbuster success for Vox in MoE: Imax with laser, 3DX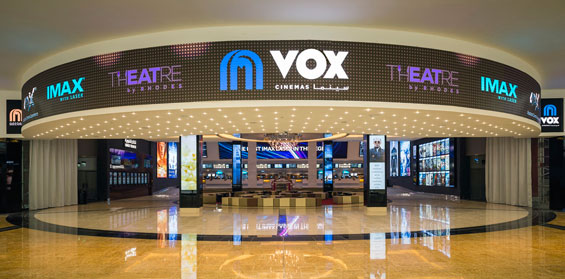 Vox Cinemas, wholly owned by Majid Al Futtaim Group, has said it witnessed one of the highest periods for admissions to the new Vox Cinema at Mall of the Emirates (MoE), breaking previous records for new cinema openings in the first weeks of operations.
Last month, the company unveiled a new 100,000sq ft entertainment destination in the firm of a 24-screen Vox Cinemas in MoE's new extension, which features Imax with laser screen; the largest Vox 4DX auditorium; Theatre by Rhodes, combining fine food and film in a collaboration with Michelin Star Chef, Gary Rhodes; and two Vox Kids.
Vox plans to invest Dh1 billion over the next four years to reach 300 screens by mid-2018 and 550 screens by 2020, company chief executive Cameron Mitchell told Emirates 24|7.
"For now we are in Lebanon, Oman and the UAE. Next year, we are opening in Egypt and Qatar, but we are also looking at other parts of Africa and Asia. By 2020, we will be probably in nine countries inside and outside the Middle East," he told this website.
"The launch of our new Vox Cinemas at Mall of the Emirates has been exceptional with the feedback received from customers, media and industry experts being outstanding. Movie lovers have been flooding into the cinema since day one and we are extremely pleased to see them share in our excitement to make this the number one destination for film fans across the region," Mitchell added in a media statement.
"We are working on unveiling more new concepts," he told this website, without providing details.
Follow Emirates 24|7 on Google News.