Bob Simon of CBS News dead in car crash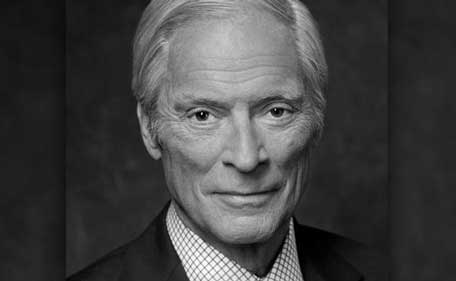 Veteran CBS News correspondent Bob Simon, whose decades-long career included covering major overseas conflicts and surviving Iraqi prisons, was killed in a car accident on Wednesday evening in New York City, police and CBS said. He was 73.
A longtime member of the network's '60 Minutes' on-air team, Simon was killed when the 2010 Lincoln Town car in which he was a passenger slammed into a Mercedez Benz and then hit metal lane barriers on Manhattan's West Side around 6:45pm ET, New York City police said.
Simon suffered injuries to his head and torso and was pronounced dead on arrival at Saint Luke's Roosevelt Hospital, police said.
The 44-year-old driver of the hired car was in stable condition at Bellevue Hospital with injuries to his arms and legs. The driver of the Mercedes was not injured.
No arrests have been made, and police were investigating the crash.
The award-winning newsman's career spanned five decades, from covering the Vietnam War to a piece on '60 Minutes' last weekend about the Oscar-nominated civil rights drama 'Selma.'
Tall, lanky and possessed of an erudite demeanour on camera, Simon has covered most major overseas conflicts from the 1960s to the present and has been a regular contributor to the weekly '60 Minutes' news magazine on CBS since 1996.
The 2014-15 season was his 19th on the weekly Sunday night broadcast. He also was a correspondent on all seven seasons of '60 Minutes II' until that show ended in 2005.
He earned 27 Emmy awards for reporting during his career, and won electronic journalism's highest honor, the Alfred I. DuPont-Columbia University Award, for the piece 'Shame of Srebrencia,' a '60 Minutes II' report on genocide during the Bosnian War.
His Emmy awards included domestic stories as well as reporting from Vietnam, Lebanon, Cambodia, Saudi Arabia, India and China.
They also included several Emmys for his work on '60 Minutes,' including 'Curveball,' an investigation into an Iraqi defector whose testimony eventually led America to war.
At the start of the Gulf War in January 1991, Simon was part of a CBS News team who spent 40 days in Iraqi prisons after being captured by Iraqi forces near the Saudi-Kuwaiti border.
Two years later, after writing about his experience in his book, 'Forty Days,' he returned to Baghdad to cover the U.S. bombing of Iraq.
Follow Emirates 24|7 on Google News.