Bold and Beautiful stars to film in Dubai, Abu Dhabi next month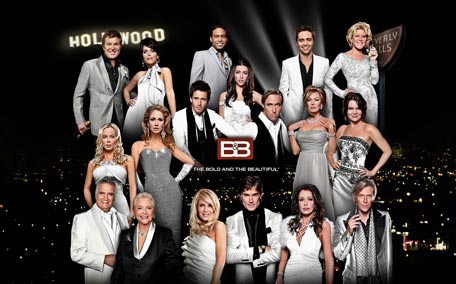 Is Brooke on her fifth or seventh marriage? Is Ridge still being wooed by Taylor? And have Stephanie and Eric Forrester managed to finally reconcile?
If you have aced this trivia with flying colours, then this piece will have you jumping up with the glee because the stars of the beloved TV soap, 'The Bold and the Beautiful' will be filming in Dubai and Abu Dhabi next month.
Indeed, in an interview with TV Guide, show producer Bradley Bell has confirmed that Katherine Kelly Lang (Brooke), Thorsten Kaye (Ridge) and Don Diamont (Bill) will be shooting for the award-winning daytime CBS soap from March 17-19.
The episodes are expected to air in early May of June.
Speaking to 'TV Guide' Bell said: "B&B is really popular on the Dubai One network and that's opened up a lot of doors. We don't quite know what to expect but that's always the most fun part of this job — going off and trying things we've never done before. It's very exciting."
Bell attributed the decision to shoot here due to Lang, who was scheduled to participate in the Abu Dhabi Triathlon and had asked for some time off.
He said: "Kelly asked me for time off to take part in the event and I said, 'Well, how about we all come with you?" reveals Bell. "So we're going to back up the station wagon and all pile in!"
Bell has also revealed the plot that would bring the trio over, saying: "We're going to take advantage of the great Ridge-Bill rivalry," said the executive. "Ridge still feels like he's Brooke's protector and he certainly doesn't want Bill to become stepfather to his son, R.J. So he's a man on a mission!"
Keep watching this space to learn more scandalous details about The Bold and the Beautiful, or simply tune into Dubai One. Chances are you should be able to answer the above-mentioned trivia by the second episode.
Follow Emirates 24|7 on Google News.