Bollywood dance steps not easy: J Lo's cousin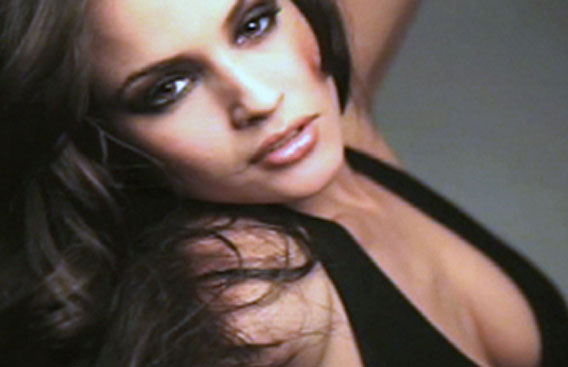 She may have some of the same DNA as her better-known Latina cousin, but Caterina Lopez didn't find that of much use when shaking a leg to the quintessentially Bollywood brand of music.
"It was not easy learning the whole Bollywood style of dancing because it's very different. It's a different ball game altogether. Learning the song was also very tough but once I got a hang of it, it became better. Honestly I think I did a good job," Caterina is quoted as saying by a news agency.
Lopez II seems to have caught the imagination of a billion people for her raunchy item in director Ankush Bhatt's film Bhindi Bazaar Inc. And while she claims to be a cousin of Jennifer Lopez, she says she prefers not to talk about her relationship with the Hollywood star.
Now, Caterina is eyeing a career in Bollywood and is planning to learn Hindi soon.
"I'm still struggling with the language. Here and there I've learned a few words, but I'm definitely planning to get a teacher and learn Hindi completely," she added.
Anyone up for the job here in the UAE?
Follow Emirates 24|7 on Google News.