Bollywood review: Despite Shabana Azmi, 'Chalk N Duster' isn't spectacular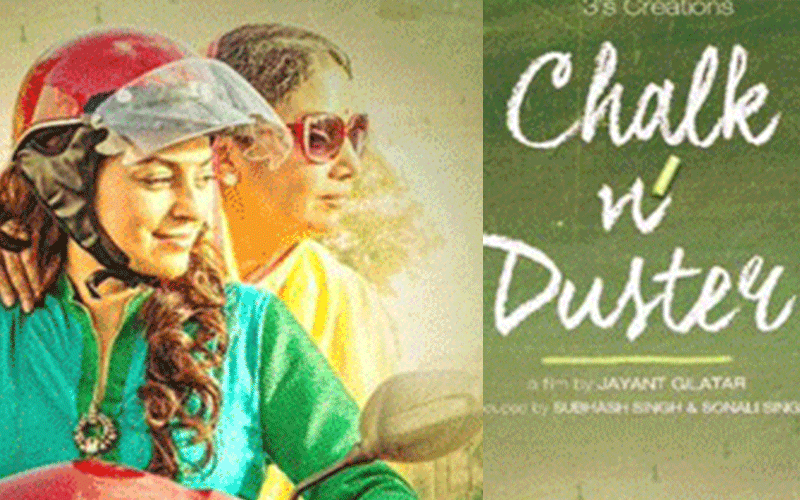 Mainstream Hindi cinema, much like the rest of the world, is guilty of ignoring "noble" school teachers, which explains why there have been very few movies that pitched them as heroes. So, director Jayant Gilatar thinks he's hit jackpot when he gets a story that glorifies their story. He decides to keep it women-centric, as is the winning formula in Bollywood, and resurrect them for his canvas.

His failings lie in being unable to lend genuineness and warmth to their struggle and success.

Jayant's teachers are reduced into a bunch of hapless women, who find strange means to fight highhandedness. The characters are all painted in shades of black or white, turning this into a propaganda of sorts.

Every effort to evoke respect and appreciation for the teaching community appears gimmicky.Remember Aamir Khan in 'Taare Zameen Par', or much later in '3Idiots', where he takes on the system with grit and determination? Well, that's evidently missing in 'Chalk N Duster'.

Here, Jayant relies on popular tools like social media, and even a TV gaming show, to create an impact. The choices, however, expose his weakness. It's unforgivable, especially since we desperately want the teachers to win.

Written by Ranjeev and Neetu Verma, 'Chalk N Duster' signs up only to tell the good side of the story. The mean guys are left with no back story, and reduced to scowl and scream, while the good girls are noble and charming. It's a strategy, Jayant takes on pretty early on in the game.

From when we first enter the Katenben school, we sense it's not all good. There's a "Hitler" lurking in the background, waiting to pounce on her preys. A school performance and a ticker stating "six month(s)" later, the "Hilter" takes charge, and starts torturing her juniors. She's waiting to spruce up things, and throw out the school's senior (and outdated) teachers. The fight ends with one teacher in the hospital, and other using the media to expose the mad woman's dirty games.

It all ends at a TV gaming show, where the good and bad lock horns in a strange game like 'Who wants to be a millionaire'.

Yes, 'Chalk N Duster' isn't magical or earnest like Aamir's works, or delightful like 'Rockford', or 'Stanley Ke Dabba'. It slips into the category that has Shahid Kapoor's 'Paathshaala'.

And, that's unfortunate. Despite having powerhouse performers Shabana Azmi and Divya Dutta, their battle appears unemotional and badly staged. Add to that, there's a whole line of actors, possibly banking on this as their 'comeback' movie. From Juhi Chawla Mehta to Jackie Shroff, to Rishi Kapoor, to Aryan Babbar, they all stick together in one big mess of a movie.

You are forgiven if you skip this lesson.

Follow Emirates 24|7 on Google News.