Bollywood review: 'Sultan' reveals Salman Khan's feelings for SRK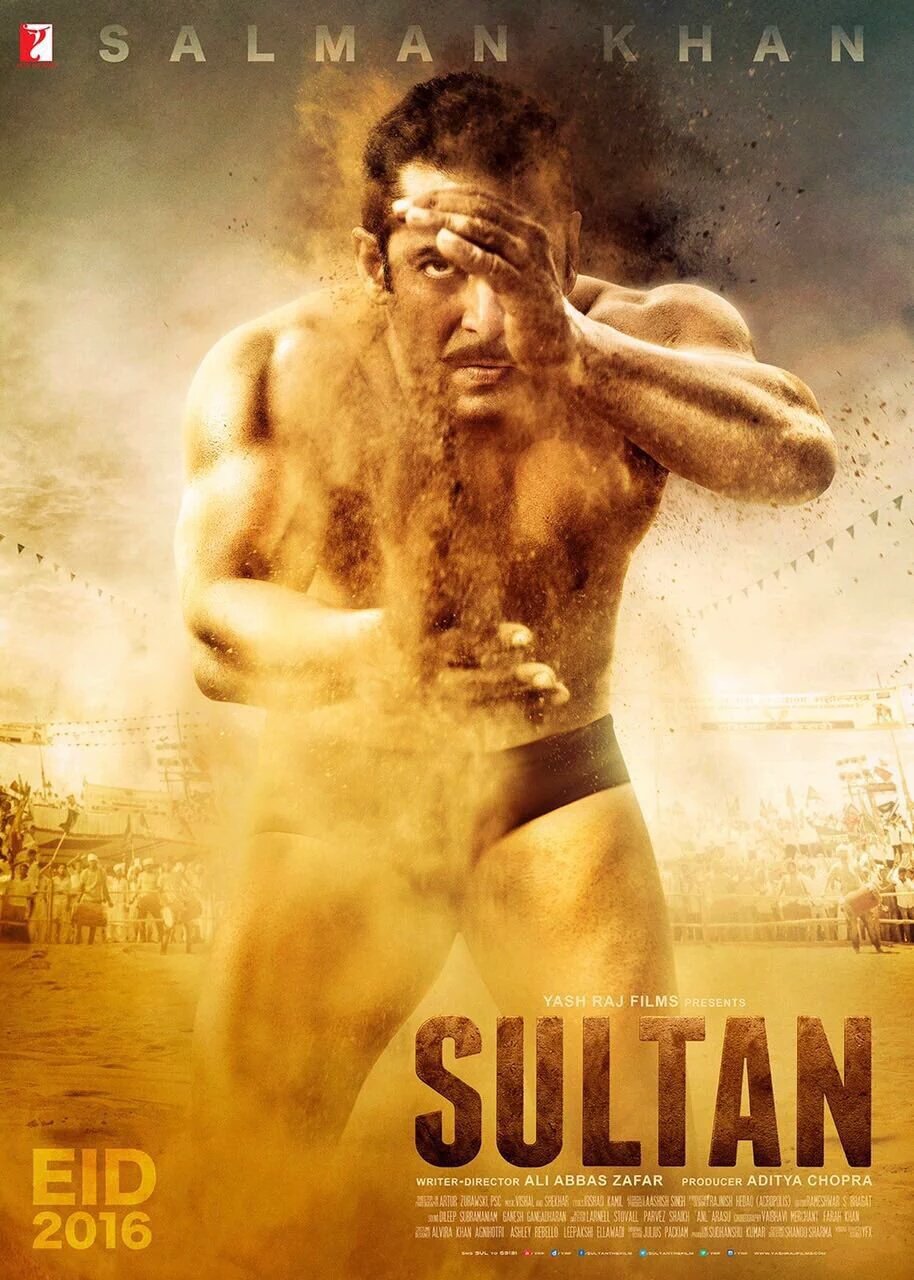 This is a crossover movie of the Salman Khan kind.
One, where a celebrated star struggles to shed his swagger to do what he's meant to do - act!
Armed with a pumped-up bod (that's part his, and part graphics), and a rustic accent, he steps into the ring that director Ali Abbas Zafar meticulously builds for him through his rather indulgent canvas.
Yet, Salman never transforms into Sultan.
He's far too big a star, who has (up until now) prided in acting himself on screen, to suddenly warrant a genuine face-off.
When he bursts on the screen with sand sprayed all over in slow-mo, you know, the focus is (still) very much on the star, and not the wrestler.
Ali, himself, appears to be a (huge) fanboy, constantly fighting the urge to celebrate Salman, and not Sultan.
So, when a cheeky Sultan gleefully announces that he likes Shah Rukh Khan "very much" and reprimands his future coach with "don't say anything about him", you know, this is a stunt to patch up "old friends" and holds no relevance to his story.
Or, when Sultan ages from 30 to 40 without much change in his appearance, barring his moustache or cropped hair, you know the parallels are drawn to the star, and not the character. There's a token link to a tummy tuck, but that's superficial to demand our attention.
Therein lies 'Sultan's debacle.
At little less than 3-hours, Ali writes a story that's highly predictable, slyly sexist and unworthy of applause or appreciation. Although he finds Sultan a wrestler to love and marry, promising a match that's among equals, he soon reduces her into a strangely, needy partner. She steps in and out of the frame without winning us over, and the conflict she weaves is unfortunately, unbecoming of a sportswoman.
Or, when a man who is English illiterate understands the word rare, but not sh*t.
Having made 'Mere Brother Ki Dulhan' and 'Gunday' before, Ali clearly has a long way to go before creating his magnum opus. 'Sultan', however, will happily ride on Salman's fame.
Salman evidently has worked towards owning Sultan. There are moments when he flourishes, captured brilliantly by Artur Zurawski's camera. The flips and punches are shot neatly, and make for a great watch in the second half, when Sultan suddenly turns into Sylvestor Stallone's 'Rocky'. His Haryanvi accent isn't stable, being switched on and off at will, leaving us distracted .
Anushka Sharma's Aaraf is a perpetual frowner, almost hinting at how female wrestlers have it tough out there. She shows-off some impressive moves in the wrestling ring, but she's never allowed to flex her acting chops.
With the focus entirely on Salman, other actors like Randeep Hooda and Amith Sadh are left in the backdrop, an exercise, they probably were aware of when they signed on the dotted line. That said, these are actors who are faultless, and earnest even when given the raw end of the deal.
There's also martial artist Tyron Woodley, who makes an appearance, adding the right amount of drama to the fight.
While YashRaj pitched a gripping sports drama for Shah Rukh in 'Chakde India', they are unable to recreate the same magic for his "now" friend. And, that's unforgivable. Surely, Salman's fans will be more forgiving.
Follow Emirates 24|7 on Google News.