Bipasha Basu's biggest fear: being 'Alone'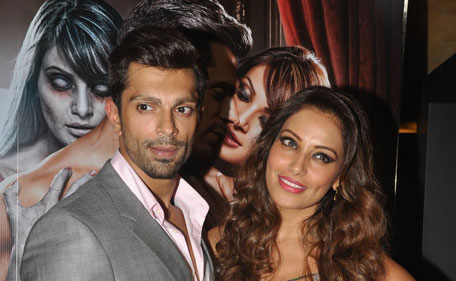 From 'Raaz' to 'Creature 3D' and now 'Alone' Bipasha Basu seems destined to be the Horror Queen of Bollywood.

She shot to fame with a horror film in the beginning of her career – 'Raaz'. These were followed by other supernatural films like 'Rakht' and 'Rudraksh' which were multi starrers. She had a fleeing role in the episodic horror 'Darna Zaroori Hai' and now has come back with four back to back horrors – 'Raaz 3', 'Aatma', 'Creature 3D' and releasing soon – 'Alone'.

"I have always been scared of being alone. We are three sisters and I have a great family. So I am used to never being alone. Right from my modeling days to my films, I have always been surrounded by people. My biggest fear in life is being alone. My film 'Alone' is a love story and depicts several layers of a married life. I am happy that the teaser of the film and my song 'Katra' have over a few million hits already on the internet," she says about her eighth horror.

The actress actually is not alone in the movie. In fact the film sees her as a doppelganger. "I am playing the dual roles of Anjana and Sanjana. They are Siamese twins, but every different from each other. One is dead and the other is alive. Both of them are in love with the film's hero played by Karan Singh Grover. And honestly I had a lot of trouble shooting the film because I had a body double joined to me most of the time, while I had a tough time shooting with one. It took a long time to do the make up for both of us and only then could I move," admits the actress.

But what's scares Bipasha more is the fact that despite being in so many horror films, this is the first time in her career that she is also a ghost. "Everyone knows how scared I am of ghosts. I got so scared at the look and make up of my body double that I almost fainted," she says.

Apart from ghosts, Bipasha fears losing her fitness and health, "I want to do a lot more about health and fitness and not just for myself, I want to probably be the health ambassador for the country."

Bipasha says that since she herself has been plagued with health disorders earlier, she needs to ensure that others don't. She recollects the horror in her real life. "I understand how tough the period when you are going through health issues. (The year) 2005 was a very bad year for me when I was trying to make a mark in filmdom, and I was struck by osteoarthritis. It is a disease that one contracts in their old age and I got it when I was young. I was told by many well known doctors that I will never be able to dance or participate in any sort of an action scene again."

"My knees hurt so much that I could not even stand properly. I was so depressed that I cried for three days. I met a physiotherapist Himakshi Basu who helped me overcome my problems and here I am," she smiles triumphantly.

Finally on her link up with Karan Singh Grover, the actress brushes it off. "I got a great friend when shooting for this film. I know him for a while, but I became good friends with him and the director Bhushan Patel. In fact, I do share a lot of things with Karan now, but just as a friend," she signs off before we start probing again!
Follow Emirates 24|7 on Google News.