Bollywood film review: Akshay Kumar pilots a gripping 'Airlift'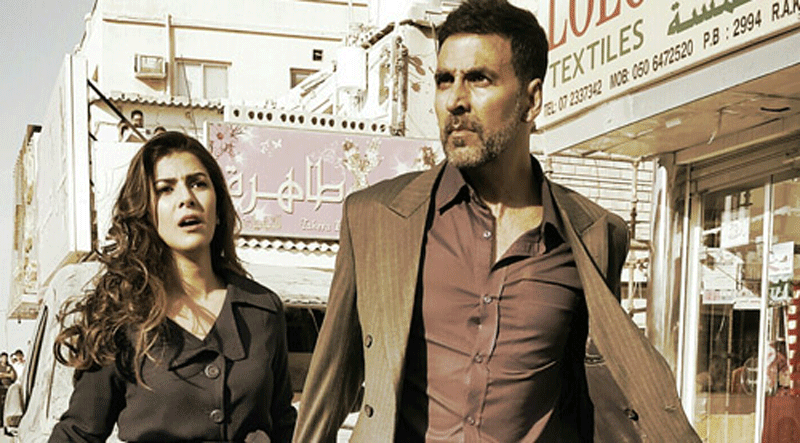 If you have lived in the Gulf long enough, chances are that you too were affected by Iraq's invasion of Kuwait back in 1990, maybe through a family member, a friend, a neighbour, or perhaps, even your own experience that you have long forgotten.
'Airlift' flips through the pages of history to relive those turbulent times through the eyes of multiple Indians – over 170,000 of them – who survived the ordeal and became a part of one of the world's largest civilian evacuations till date.
While 'Airlift' itself takes plenty of cinematic liberties, the film's premise will touch an emotional chord with Gulf Indians, nearly 25 years after the invasion that fateful morning of August 2.
The film's opening scene takes viewers to a day before the invasion, setting the backstory of lead star Akshay Kumar as Ranjit Katiyal, a Kuwaiti businessman of Indian origin, who shuns his nationality and ancestry for the life and riches the Gulf has offered him and his family.
However, 24 hours later the world turns on its head as Katiyal and wife Amrita (Nimrat Kaur) find themselves victims in a power play that will force them to choose between personal interests and selflessness, as they unwittingly become leaders in the charge of tens of thousands of Indian refugees trapped in Kuwait.
'Airlift' is no 'Argo', as many have touted it to be.
The similarity between the two films is simply the premise of an underdog who champions for a cause and succeeds through grit and determination.
What 'Airlift' excels at is its ability to deftly weave through the layers of human emotions with select personal stories, without trapping itself in the quagmire of glycerin-induced histrionics.
The subtle underplay of sentiments stands out in several key scenes, with director Raja Krishna Menon allowing raw emotions to speak rather than overburdening the moment with mindless dialogues.
Of particular note is the morning following the invasion, when Katiyal first witnesses the horror that lays before him as he comes home to find his wife and daughter missing and his home looted.
His breakdown will possibly leave a viewer choked up, while underscoring why Kumar really is one of the best in the business.
Kumar really is the backbone of this film, with his maturity as an actor evident in his subtle transition from an arrogant businessman to a humbled refugee who bears the burden of saving the lives of thousands around him.
Even his body language changes, with squared shoulders now drooping, as desperation sets in with days passing and no government help on the horizon.
Kaur lends credibility to her performance as well, with the same level of restraint that saw her excel in the sleeper hit 'The Lunchbox'.
While most of the support stars perform effectively, actor Purab Kohli's Ibrahim stands out particularly and proves yet again that he is one of the most underrated performers in Indian cinema today.
Where 'Airlift' perhaps stumbles is its over-simplicity in handling some of the proverbial landmines strewn in its path; and Inaamulhaq's Arab accent as an Iraqi major is quite laughable.
But such trivialities are best ignored when you look at the grand picture. In this particular case, 'Airlift' takes off with minimum turbulence at the cinemas this week.


Follow Emirates 24|7 on Google News.