Bollywood review: Mallika Sherawat, Om Puri play 'Dirty Politics'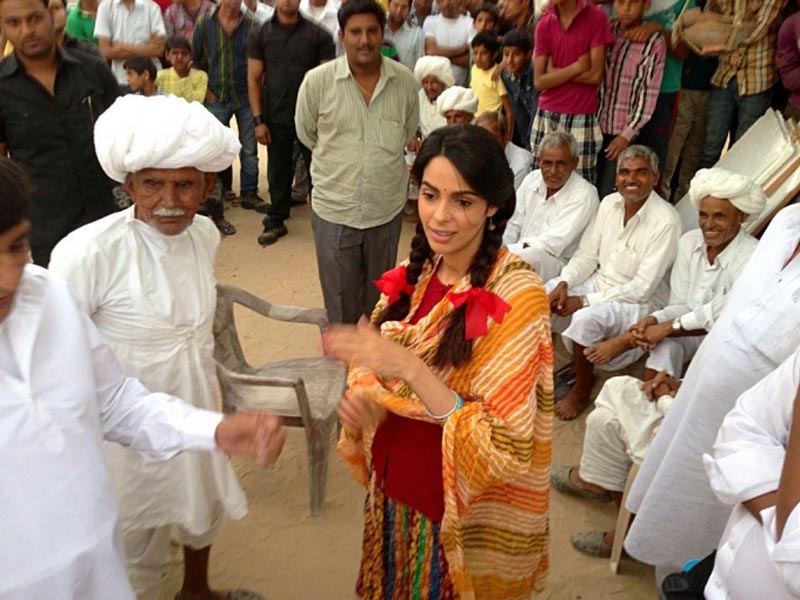 There are good and bad movies. And there are movies like 'Dirty Politics'.

It's so dirty that you are better off not getting your mind polluted by this muck of a movie.

Bad performances, shoddy dubbing, flawed editing and a plot so contrived that it makes 145 minutes of screen time seem like torture.

If you succeed in walking out of the theatre unscathed, then you must be thankful because not many people are born with that kind of resilience.

Director K C Bokadia uses everything in his power to crush your mind, body and soul.

Armed with an aged actress, known mostly for her raunchy moves and curvaceous body, Bokadia weaves a story about the dirty games politicians play.

It isn't a novel idea but Bokadia attempts to inject suspense and thrill into the narrative. He even manages to convince a few seasoned actors to be part of his journey but his efforts backfire because not much thought or planning has gone into making it.

While the veterans manage to perform impressively despite landing a movie so dreadful, it's the leading lady who struggles to convince us. It's when she bursts into an item dance that you see her excel.

'Dirty Politics' is about how an ambitious dancer-turned-politician Anokhi Devi goes missing and how a stern investigator ropes in two honest cops to unearth the mystery behind her disappearance.

We watch her dance, seduce and manipulate an old, pot-bellied political leader into landing her a strong position in his party. Things are hunky-dory until a rogue leader ousts her out of the election race.

As the truth is uncovered, the political drama shifts into a legal one.

The plot is awfully scattered and incoherent. What prompts a dancer to enter politics? Why does a politician dance to her tunes just so that he can get her in bed? Why does she trust a grey-haired man with her money and an explosive CD? Why does she want to contest from a particular constituency? This movie manages to pose more questions than answers.

Om Puri excels as the scheming leader but it is unfortunate his performance is placed on a canvas of substandard quality. Much to our luck, scenes where he physically exploits the dancer are edited out.

Anupam Kher and Ashutosh Rana emerge fairly unharmed but their sketchy characters don't allow them merit or applause. There's also Atul Kulkarni, who made a striking impact in the classic 'Rang De Basanti', who we feel genuinely sorry for. Jacky Shroff flaunts his kohl-smeared eyes and gruff voice and nothing else.

Naseeruddin Shah appears the most uninterested and rightly so. What prompted such a stalwart to step in is anyone's guess.

Take our cue, give this a miss.

Follow Emirates 24|7 on Google News.