Bollywood stars talk real-life romance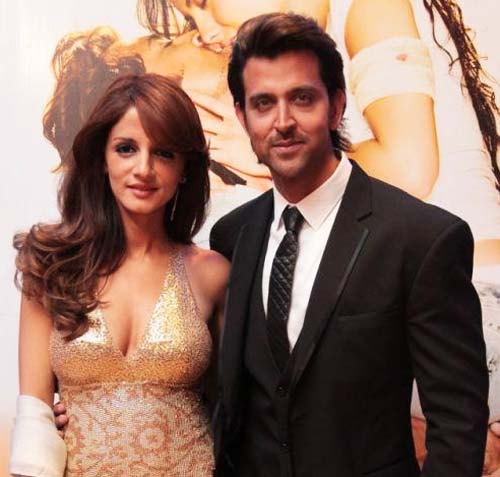 We all are familiar with the popular and undying theme of using love stories in Bollywood films. But when it comes to real life love stories of our Bollywood actors, who wouldn't want to know more about their personal life and how they proposed to their spouses?
You can stop wondering now, we've got the details.
Tagged as the most romantic of his times, we all know Shah Rukh Khan is happily married to wife Gauri for the past 19 years. But do you know where did Shah Rukh propose his beloved wife? That was on a beach at Mumbai! As Shah Rukh had been chasing Gauri for many years, it was in Mumbai that he mustered up the courage to pop up the question of marriage at Aksa Beach in Mumbai. Shah Rukh and Gauri vowed to each other to always be together.
But when it comes to the love story of Aishwarya Rai Bachchan and Abhishek Bachchan, love blossomed slowly and steadily. The two had worked together in a couple of films then. But it was after the premiere of their film "Guru" in New York that Abhishek confessed his feeling for Aishwarya at the airport, and of course, Aishwarya did not have to think much about Abhishek's proposal.
A similar kind of love story is that of actor Fardeen Khan. Fardeen proposed his wife Natasha Madhvani on the flight from London to US. Now that surely is 'height' of love.
Heartthrob of millions, Hrithik Roshan's love story with wife Sussane goes back to their childhood days. Hrithik had always liked Sussane and to say his true feelings to his lady love the actor opted for an interesting idea. While on a date out, Hrithik put the love ring in a coffee cup and let his to-be wife find the ring. Soon, the love affair officially turned into a wedding affair.
Actor Aamir Khan first met his wife Kiran Rao on the sets of the film 'Lagaan' in 2002, where Kiran was the assistant director and the two have been inseparable since then.
Saif Ali Khan met his to be wife Kareena Kapoor when the latter was a kid accompanying her sister Karisma Kapoor to film shoots. But they met again during the shooting of 'LOC Kargil' and 'Tashan' and love bloomed during the latter as Saif proposed her when she was in a sad mood.
So if you thought that only Bollywood films were entitled to make use of words like emotions, high drama and action, then think again. Because when it comes to these Bollywood actors, they have applied all these terms in their personal lives too.


Most Romantic moments
Hrithik Roshan, actor: "The best romantic moment that took place was when I saw Suzanne at a signal. I had seen her before many years ago, but then this was a scene when I fell in love with her… It certainly can't get more romantic than that. The scene was used in "Kaho Naa Pyaar Hai..."

Kirron Kher, actress: "I used to stay at Carmichael Road in Mumbai which is in the south of Mumbai. I was to meet Anupam on that day and it was raining very badly. The taxis had also stopped and there was no way anyone could have commuted on that day. But Anupam walked all the way from Bandra to Carmichael Road (several kilometres' distance) to meet me and I opened the door to see a fully drenched Anupam when I was not expecting him at all. That I felt was the most romantic moment in my life."

Malaika Arora Khan, actress: "My husband Arbaaz and I have been together for a long time and had quite a few romantic moments. Arbaaz is the anchor in my life. Recently, I renewed my vows 10 years after I had got married and after the birth of our child that was most romantic for me. Actually I more romantic than him."

Emraan Hashmi, actor: "I have been in a long relationship with my wife Parveen before we got married. The most romantic one was obviously when I proposed to her on Valentine's Day a few years back and she agreed to marry me. It can't get more romantic than that."

Nandana Sen, actress: "This is very strange, but we were stuck in the rains in the middle of the city when we came out and stood on the divider and my guy went down on his knees in the middle of the pollution and gave me a ring made out of chewing gum… imagine so much noise, rains and pollution around you and I felt very romantic then!"

Shilpa Shetty, actress: "For me the most romantic moment is when Raj Kundra proposed to me. I was transported to the moment in 'Pretty Woman' when Richard Gere comes in a Limousine to propose to Julia Roberts."

Amrita Arora, actress: "The most romantic moment was the day I got married, it was the best day and I can do anything to get that day back"

Ajay Devgan, actor: "The most romantic moments were when we (Kajol and I) used to run away from the shoot of our film Hulchul and spend time with each other when the director Anees Bazmee was searching for us. There were no mobile phones at that time for us to be traced as well."

Follow Emirates 24|7 on Google News.