BIGG BOSS: Salman Khan defends friend-foe Shah Rukh Khan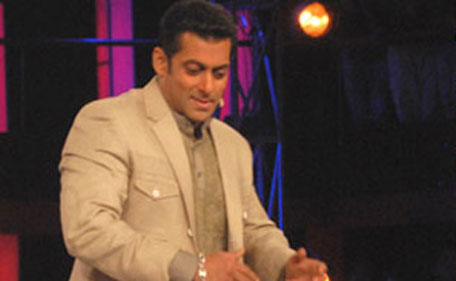 Bollywood actor Salman Khan is faithful to his industry colleagues be it a friend or a foe.

Salman Khan jumped to the defense of his arch rival Shah Rukh Khan while having an argument with Bigg Boss contestant Imam Siddique, during an episode of the reality show.

Apparently, Imam got into a heated argument with Salman, and said that he cast SRK for ad films that worked very well for him.

Basically Imam tried to claim that he was the one who made Shah Rukh Khan a star he is today.

To this Salman said: "It is God and his fans who made Shah Rukh Khan, he is in the industry because of his hard work, strong determination and his dedication... Not because you cast him in an advertisement."

Siddique is a casting director, well known anchor and a fashion icon. He got into an argument with the host after he nominated the house's captain Niketan for eviction.

When Salman asked Imam to nominate a different person from the house instead of Niketan as he was the captain of the house, Imam stood by his decision defending himself saying he knows what the audience wants.

After Salman mocked him on this issue, Imam replied that he cast Preity Zinta and Shah Rukh Khan that did wonders for their career.

The whole atmosphere got tensed when Imam interrupted Salman and stopped him from talking further calling out for "Time Out".

Salman Khan lost his cool and asked Imam to rein himself. Knowing what can be his fate if he angered Salman, Imam promptly apologized.

It is very rare to see Salman Khan taking a stand for Shah Rukh Khan, on the contrary reporters often witness the two Khans gunning for each other at every press and on every possible opportunity.

But fans should not hope for a truce between the two warring Khans.

Actor Shah Rukh Khan has dismissed reports of a "patch up" between him and the 'Dabangg' star.

"Bachpan se poochte aa rahe ho yeh sawal...ab toh bade ho jaoo (Please grow up...you people have always been asking the same question)," Shah Rukh retorted when asked whether the acrimony between him and Salman has finally come to end.

Back in 2008, a slightly inebriated Salman Khan offended Shah Rukh Khan when he and wife Gauri Khan came for Katrina Kaif's birthday bash.

Salman was apparently upset with SRK for turning down a guest role in Salman's production, 'Mr And Mrs Khanna' (2009). On being taunted by Salman, SRK retaliated by taking a dig at Salman's past relationship with Aishwarya Rai. It got ugly as the two stars were apparently prepared to fight it out. Literally.

MUST READ:
Ranbir Kapoor, Salman Khan, Akshay: Took Bollywood by storm in 2012
Shah Rukh: Women get raped because men rape them, not because of what they wear
Nach Baliye 5: Sania Mirza cannot dance, but Shoaib is set to rock the floor
Follow Emirates 24|7 on Google News.