Kangna Ranaut repeats her clothes… for a cause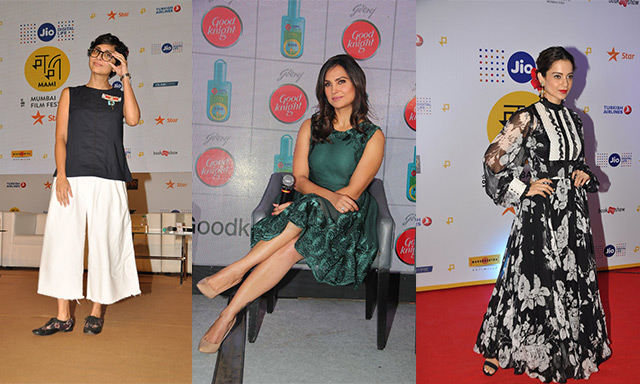 Kangna Ranaut may have the guts to take on Karan Johar and Hrithik Roshan and be called the most controversial female star in Bollywood.
She demands a hefty price for public appearances, endorses brands, works on films on her own terms and price, suggests changes in scripts, and sometimes even changes the director, questions authority, refers to Hrithik Roshan as her 'silly ex' and accuses Karan Johar of nepotism.
But then there is a side to this actress that sets her apart from many other actresses who are very particular about what they wear every time they are seen in public.
Not that Kangna is running short of funds. But she does not believe in repeating her expensive clothes all the time she goes out. "There are so many fans in India who live below the poverty line and they look up to us as role models and even want to copy our style and the clothes we wear. So I repeat my clothes so that they should also think that it is fine to wear the same clothes to multiple events and places and not bother about what people say," says the actress.
It does look that she is following on the footsteps of Bollywood star Salman Khan who never bothers about what he wears and usually is spotted with his Being Human T shirts. Till a few years ago even Shah Rukh Khan had one black suit that he often wore to events till his then best buddy Karan Johar made him change his wardrobe.
Meanwhile, we do admire Kangna's courage at a time when fashion precedes acting skills among Bollywood stars.
Follow Emirates 24|7 on Google News.