Prateik Babbar: Amy Jackson too hard to get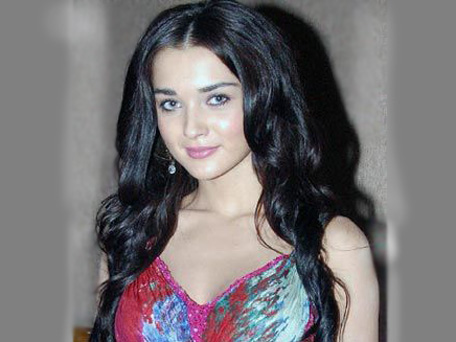 From 'Jane Tu Ya Jaane Na' to 'Dum Maro Dum' and ' Akarshan', Prateik Babbar has not only proved his mettle as an actor but also as a star who has all that it need to keep him going in the future.
And yet, the handsome son of late actress Smita Patil has little airs about being the actor in demand.
However, lately the actor is news more for his amorous skills than acting, courtesy his co-star in 'Ek Dewana Tha', Amy Jackson.
After being romantically linked, rumours now suggest that the pair will soon be living-in. Interestingly the 'Dhobi Ghat' actor not only is aware of such loose talks doing the rounds but takes it all with a pinch of rock salt. "I tried getting close to Amy off screen too presuming that she would be close to me. Alas! She is too hard to get."
Then as if on cue, he further continues, " Let me propose to her romantically in the presence of you guys and say, 'I love you Amy!', then perhaps she will listen!"
But tell him there can be no smoke without fire and the actor turns serious and admits, "As an actor, I have had no qualms working with newcomers. There was a time when I too was a newcomer and people did work with me. However, working with Amy Jackson has been a great experience. I am glad that people liked our chemistry onscreen. But that's that. You see, casting is done by the director and I, as an actor, am only to perform my character."
A die-hard romantic, Prateik denies any romantic feelings for Amy or plans to live-in.
"How I wish Amy would agree to date me at least. Sharing an apartment will be the next thought (smiles). But let me tell you I live with my grandparents and I have no plans to shift anywhere else," says the star who feels that controversies are but a part and parcel of his profession. "They will come, even if you don't want them. And while I may not be the right person to say whether they work for a film or not, at the end of the day as an actor I surely would love my film to do well."
Diplomatic and modest, ladies and gentleman, that's Prateik for you!
Follow Emirates 24|7 on Google News.