Priyanka Chopra is desperate to have children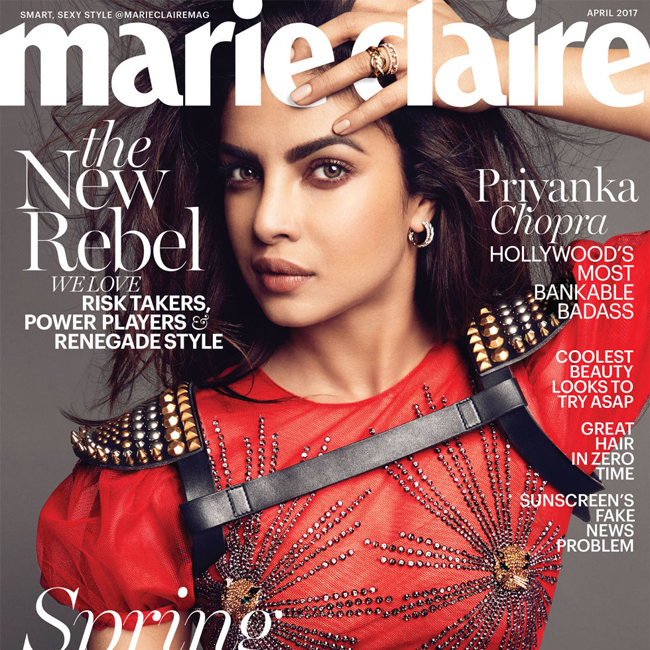 Priyanka Chopra is desperate to have children because she prefers their company to adults, although she isn't looking for love at the moment.
The 34-year-old actress is not looking for love and is happy being single for the moment, although she is eager to be a mother and has revealed she plans to have "as many" babies as she can because she enjoys spending time with kids than she does adults.
Speaking about her love life and future relationship goals, the brunette beauty said: "Yeah, plans and me don't really work out. I've learned it's better to just go with my instincts. I'm not someone who looks for love. I don't believe in making it happen. My life has been shaped by so many serendipitous moments so far, I feel like, Why screw with a good thing?
"[I want] as many [children] as I can. I love kids. Love, love kids. I prefer their company to the company of adults, actually."
And the 'Quantico' star has praised her mother, Madhu, and her late father Ashok Chopra - who died in 2013 - for being supportive parents, as they promised her they would always help "fix" any problem she had regardless of how terrible the "screw-up" was, although she vowed to be independent at an early age.
Speaking about her family in the April issue of Marie Claire magazine, the Indian star said: "I like to find my own way, which is something my parents always encouraged in me. They were like: 'You got you.' I think my inherent sense of confidence comes from that. Also, my mom used to always tell me, 'You could make the biggest screw-up on the planet, but you can come tell me and I'll help you fix it.' And my dad used to tell me, 'You kill someone, break a car, you come and tell me. I'll fix it for you.'"
Follow Emirates 24|7 on Google News.