Salman-Ranbir together in Sanjay Dutt Biopic?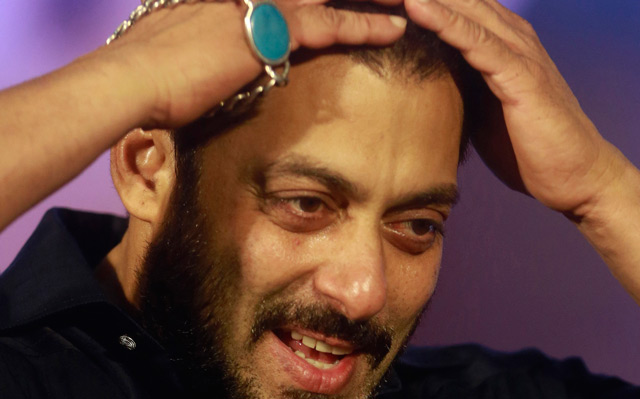 Director Rajkumar Hirani, known for his sensitive social message oriented films is currently working on his Sanjay Dutt biopic starring Ranbir Kapoor in and as Dutt.
And on top of Hirani and Sanjay's wish-list is to cast all of the incarcerated actor's friends in the film.
And that means that all of Sanjay's close friends will feature in cameos with the actor before his jail sojourn.
However, the moot point is will Salman Khan agree to do the film because one of his arch enemies Ranbir Kapoor is playing the lead in the film?
That is the discussion going on among Salman and Sanjay's close friends.
Ranbir and Salman have had a history of fights.
They first fought years ago when Ranbir was not even an actor. They later became enemies when Katrina Kaif left Salman Khan and became Ranbir's girlfriend. Things seem normal now with Katrina having returned to the Salman camp as his good friend.
Taking the opportunity Rajkumar Hirani and Sanjay Dutt have sent a message to Salman asking him to do a cameo in the Dutt biopic. If Salman agrees, this could well be the casting coup of the year.
Follow Emirates 24|7 on Google News.