To SRK or not to SRK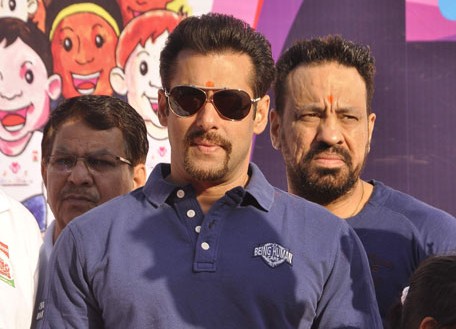 Bollywood superstar Salman Khan and his hotshot director Kabir Khan are locked in a discussion. Salman is very keen that footage of Shah Rukh Khan in the film Tubelight be seen in the upcoming trailer of the film. Kabir Khan is not too keen to show Shah Rukh Khan in the promo.
Salman's argument is that the film will become much bigger and better once the two Khans are seen together, because the audience will love the idea of both the Khans coming together. Audiences have been wanting to taste the two Khans together specially after they have come back after their big fight at Katrina's birthday party a few years ago. While Salman and Shah Rukh have been celebrating their friendship on social media, fans do want to see them together.
But Kabir argues that there should be some curiosity element over the appearance of Shah Rukh Khan in the film and the audience should want to come and see the film in the theatres to see what exactly Shah Rukh Khan is doing in a Salman Khan starrer. Salman had done a cameo for SRK in the Farah Khan film Om Shanti Om. The two were seen together earlier in the film Karan Arjun where they had double roles and played brothers.
Earlier Salman never listened to anyone and went by his gut. Now he has been incorporating suggestions from everyone after giving them a patient ear.
Follow Emirates 24|7 on Google News.