Salman Khan gives a car and a house to Iulia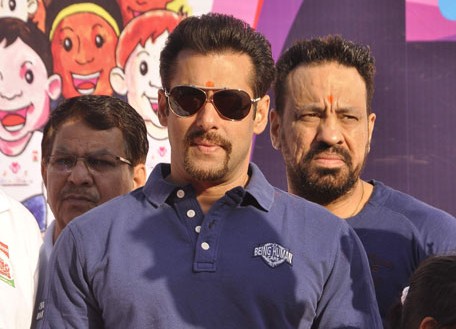 Salman Khan has gifted a car and a house to Iulia Vantur to stay in India. Iulia had been staying in a rented apartment till date.
A foreign national of non-Indian origin resident outside India cannot buy any immovable property in India. It is illegal for foreign nationals to own property in India unless they satisfy the residency requirement of 183 days in a financial year. So, one reckons that either Iulia had gone back home earlier to get her papers in order because a foreign national resident in India does not require approval of RBI to purchase any immovable property in India. But Iulia will need to hold an Indian passport for the same purpose. Or it could well be that Salman owns the property and Iulia is merely staying there.
Moving back to the grapevine, Salman has bought the property not very close to his house to ensure that the paparazzi does not know where exactly the place is. Iulia has been spotted with Salman mostly at events or during his family dos at his house at Galaxy Apartments, Bandra, which is now a tourist spot as well thanks to the hundreds of fans who stand there every day to have a glimpse of the Khan whether he is in Mumbai or not.
Meanwhile, we asked Iulia at an event recently as to how her vacation to Maldives with Salman Khan and the entire Khan family was and she replied in a monosyllable – "Beautiful."
Salman is known to be a small man with a large heart. And if he can do good to a lot of people in Bollywod and beyond, then obviously, he had to do something special for Iulia, who is rumoured to be his bride-to-be.
The question that India wants to know, or rather every fan of the Khan wants to know, is when is he getting married?
Follow Emirates 24|7 on Google News.