Sunny Leone passes the buck to Narendra Modi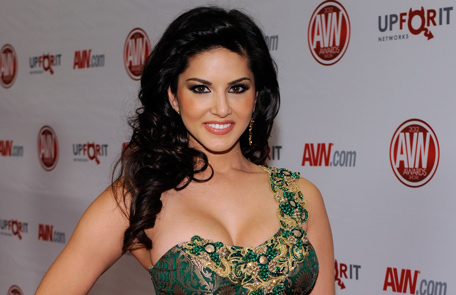 Earlier this week the women's wing of the Republican Party of India wanted condom ads featuring former adult star Sunny Leone to be banned. "The advertising campaign objectifies the feminine gender and has proved to be a sheer embarrassment for all women viewers. It's a very ugly scene and conveys a very different message," the party spokesperson had commented.
Sunny has earlier been the target for other political parties as well. A communist party of India leader had said two years ago that Sunny Leone's condom ads will lead to rise in rapes. Referring to Sunny as the "heroine of most vulgar movies," the CPI leader had said, "If such advertisements will continue to be shown on television then there will certainly be an increase in rape cases."
But then the former porn star Sunny Leone is pretty cool about this and prefers to be politically correct specially in a country where porn is illegal, but condoms are not and says that the powers that rule the country should take the call.
"I think that the government of this country should decide what is best for its citizens and I am no one to tell somebody what they should do or what they should not do in a democracy," she says.
"India is a democracy. One of the greatest thing about India and a democracy is free spee3ch. If anyone wants to say something, let them say it," says the actress.
Follow Emirates 24|7 on Google News.