Dhoom 3 'dhoom' drowns Aamir-starrer 'Talaash'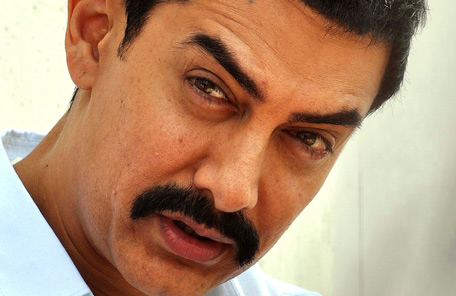 The hype about the next Aamir Khan starrer for Yash Raj Films is so huge now that everyone is talking only about 'Dhoom 3'. Aamir's look in the film is also one of the reasons why the film is in the news. Never mind the fact that there is one more film called 'Talaash' a.k.a 'Dhuan' that is Aamir Khan's upcoming film.

But then the hype about 'Dhoom' has completely downed the pre-release hype of 'Talaash' and Aamir should surely be rather perturbed by the turn of events.
"If you ask anyone as to what is the next release I would be having and everyone seems to be talking about 'Dhoom 3' only and honestly, we haven't even shot a single frame of the film," Khan avers.
Fact of the matter being that the shooting of 'Talaash' is almost done and the film is now is well in the post-production stages. Add to the fact that Aamir seems to have a new look now which is perhaps his look in 'Dhoom 3'.

Normally Aamir is present in the look of his next movie when he is promoting his previous one. Guess, marketing whiz Aamir will have to work out a new idea to try and promote his film 'Talaash' in which he has a stake as a producer as well.
That's the only way he will not have to 'Talaash' (search) for audience in the movie theatres and ensures that the film does not go up in smoke.
Follow Emirates 24|7 on Google News.