Hrithik's 'Agneepath' pockets Dh2.2m in UAE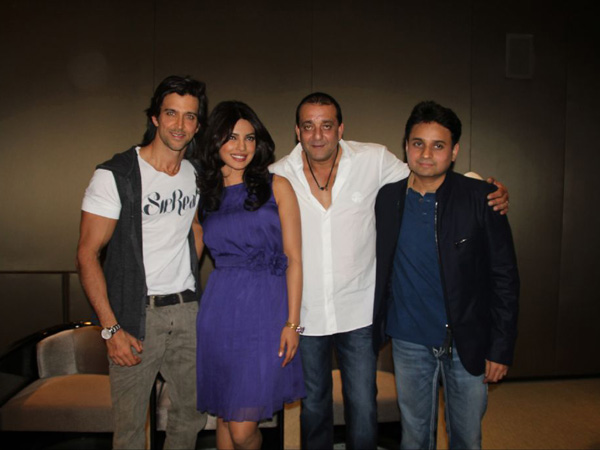 The much anticipated 'Agneepath opened with roaring applause in the box office all across the globe.
This Dhrama production remake and Karan Johar's latest film did stupendous business on Thursday and Friday in the UAE.
According to trade analyst Taran Adarsh, Hrithik's 'Agneepath pocketed Dh1.7 million in the UAE on Thursday and Friday.
Saturday's box office report saw Dh50000 earning, taking the total earning in UAE to Dh2.2 million.
Producer Karan Johar held his nerves and boy what a nerve he had to remake this action packed and blood spilled movie.
Director Karan Malhotra received positive reviews from almost all the film critics in India.
Critics appreciated the stellar performance of Hrithik Roahan playing the revenge-hungry Vijay Dinanath Chauhan and Sanjay Dutt as Kancha Cheena, the vile overlord.
Rishi Kapoor portrays the sinister Rauf Lala and showcased a completely different facet of his acting capability.
According to trade analyst Komal Nahata, the film made Rs 25 crore (all-India net collection) on its first day at the box-office.
'Agneepath' surpassed the opening day collections of Salman Khan-Kareena Kapoor starrer 'Bodyguard', which netted Rs 21 crore on its opening day.
Looks like Karan Johar's dream of making his father's critically acclaimed project 'Agneepath' commercially viable has come true.
Hrithik Roshan tweeted: 'WOW!!!! THANK u THANK u THANK YOU!!!!!!!!! Agneepath 1st day – 25cr!!!! My damaged bodyparts suddenly feel ALIVE, I feel like I can FLY now!!!Thank u people; I have the fuel now to make KRRISH [Images ] EXpLODE!!!! And explode he WILL!!!'
Priyanka Chopra tweeted, 'Yay thank u everyone! #agneepath day one 25cr! Unprecedented! Feels sooo awesome! Team agneepath u rock!'.
Follow Emirates 24|7 on Google News.