I don't believe in censorship: Sonam Kapoor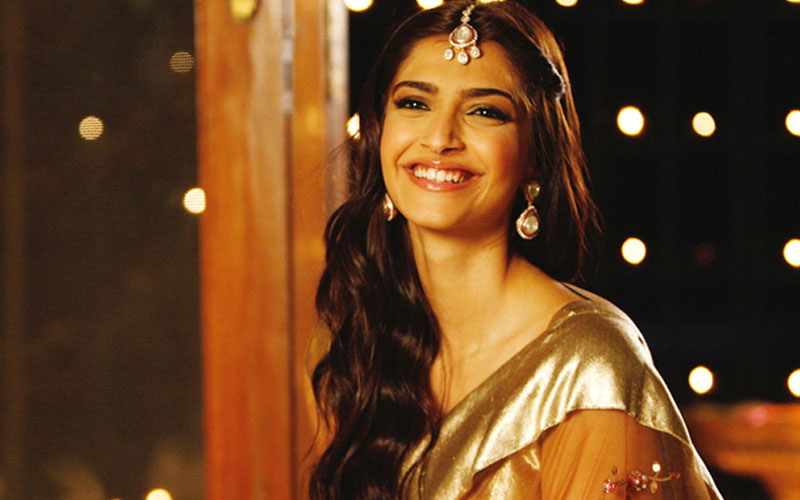 Sonam Kapoor is a chirpy bird. There is little that peeves this otherwise affable actress, than a comment and unnecessary queries. Bar that and the actress bares it all. We sit down for a heart to heart chat with the actress on the finer things that 2012 will ring in for her, starting with the release of her 'different' film, 'Players'.

Tell about your character in the movie?

"I am playing the character of Naina Briganza. She is an expert computer hacker. She is bold and bad kind of girl, and yet very strong at heart. She is crazy about Charlie (Abhishek Bachchan), but when her dad (Vinod Khanna) dies suddenly, she turns vengeful. Have you hacked any account in real life' Quite a few. (Laughs) I hacked my friend's account and believe me it is not that tough to hack anyone's email account. I used to do it as a tweenager. People keep their password on their own name, birthdays or girlfriend's name, so it's easy to trespass those.

Has your own account ever been hacked?Luckily not. I am smart enough that way as I stay clear of obvious passwords and change them frequently.

You are a self-confessed gadget bee. Tell us more about it?

I am not a gadget freak, but yes, I am techno-friendly. I spent most of my free time with my gadgets. I play video games and such. If you happen to walk into my right now, you will see gadgets strewn all over my bed. There is even a plug point near my bed and my friends make fun of me. I think it's a part of my generations.

You've turned bold with 'Players'. Is it something to do with the current trend? I do not think my image in 'Players' is just a trend. For me, boldness is not stripping, it is being different. By that I do not mean that I wear short dresses, high heels or loud makeup, it's about being a different person – in thought and in action. People have different perception of the word 'bold'. If I am edgy that does not make me different from others, it just makes me, me.

There has been a lot of fuss about you showing the middle finger in 'Players'. What do you feel?

The middle finger is not an alien thing. C'mon, it is a part of our daily life. We all use the word f*** and show the middle finger. People who are speaking about my middle finger scene themselves use it. I do not believe in censorship. Why the censor board should ban such a natural thing is beyond my understanding. In our country, where we have freedom of speech and expression, why should there be ban on anything. I feel, showing the middle finger is much better than killing or beating someone. Everybody does it; even I used to flip my finger.

I hate controversies. I would prefer be known more as an actress or Sonam Kapoor rather than through my relationship status. I am comfortable to be known as a fashion girl but not with added rumors.

Which is your favorite role till date?

I have done a total of six films, and in all of them I got to play some different and nice roles. I cannot pick anyone as my favorite because all the roles are a part of me as an actor. But 'Players' is a big commercial movie for me. My character in this movie is edgier than all. Naina kicks some ass in the movie.

How much of Naina are you in real life?

You can say that Naina is more like me than any of the other characters I have played this far. I am bold like her. I hate pink boots. Actually, I hate the color pink. I am a private person. I find it difficult to mouth abuses. All I have learnt till date is from my friends and learnt.

Your sister, Rhea designed your look for 'Players'. Were there any inputs from your side? I give my inputs, irrespective of whether she is my sister or anyone else because eventually it's I who will be carrying off the ensemble on screen. So I need to be comfortable in what I wear. Like in 'Mausam' some scene I have not put makeup. I would like to look different in each of my films – be it'Saawariya,' 'I Hate Luv Storys' or 'Players.'

What do you feel about the current influx of heroine-centric movies?

Yes there have been a few, but only a handful of them really made the impact like 'No One Killed Jessica,' 'Fashion,' and more recently, 'The Dirty Picture'. It is good that female centric movies are being made. It gives us more options to showcase our talents. Today, the industry is not only about big heroes, but fine actresses too. Ace filmmaker Raj Kapoor used to make a lot of female-centric movies. But the 80s ruined everything. The hero dominated the entire movie. During that time only Sridevi could think of and played the big roles.

Are you fastidious about things? Say a movie or clothes…

I am not too choosy. The thing is I want to find time for my personal life too. Some people say that acting is their life but for me acting is not my life, it is just my job, which I like to do. I have a life that goes beyond acting. I want to do movies but after all that have enough time for myself to enjoy life.

Does box office success matter you? Yes it does indeed. I do not think I will be number one actress neither I think I am very good in acting. But all I know is that I am working hard and giving my best.

Lastly, have you thought of a resolution for 2012?

My New Year resolution is that I should stop my TV obsession. I spend a lot of time with the idiot box, watching runs of the shows that I have downloaded. It's like an addiction, that I would like to get rid of (although partly).
ALSO READ:

Return of Aishwarya Rai:
Sooner than you think


Priyanka Chopra is
an 'angry woman'
Follow Emirates 24|7 on Google News.