Salman, Katrina to spend time together in Cuba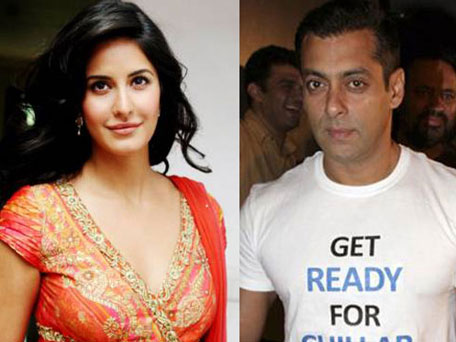 Salman Khan and Katrina Kaif are likely to spend almost one month together in Cuba.
And so the Salman Khan and Katrina Kaif saga continues. After shooting together in Ireland and Istanbul, the former lovers and still-thick-friends will soon head to Cuba to shoot for their film 'Ek Tha Tiger'.
The movie, directed by Kabir Khan of 'New York' fame, has a story that is set against the backdrop of many metropolises throughout the world. The next schedule will be in Cuba.
Cuba has been specifically chosen as the shooting destination because of Salman Khan's neurological condition that gets aggravated in cold climes.
Salman Khan underwent a surgery for the disorder in August last year, but the problem resurfaced when he shot in Dublin later in the year because of the cold.
This will be Katrina Kaif's first visit to Cuba.
Buzz is that she is very concerned about Salman Khan's health and will make sure he doesn't strain himself too much during the shoot.
Salman, on the other hand, has been very protective of Katrina Kaif from the start.
The care and affection between the two is mutual, but calling it "love" would be an exaggeration as of now.
Follow Emirates 24|7 on Google News.