Shah Rukh to stand by his IPL team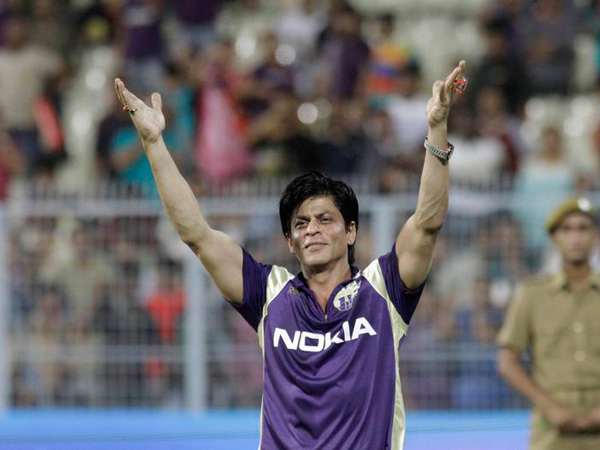 Bollywood superstar Shah Rukh Khan is one of the busiest man in the Industry. At present he is shooting for Yash Chopra's directorial comeback.
Even as Yash Chopra is readying himself to direct his next film at the age of 79, SRK is working out his body to suit the character he is playing in the film being directed by the veteran filmmaker.
The untitled Diwali release, which sees Chopra behind the camera after a gap of seven years, went on the floors on January 9.
But there's a little hitch, one of schedules of the film is likely to clash with the Indian Premier League (IPL) schedules. And Shah Rukh Khan owns one of the team - Kolkata Knight Riders (KKR).
SRK has been in full support of his from day one and attends every match played by them. And he is determined to be by their side even this season.
Auction for cricket players for the Indian Premier League's fifth edition took place on February 4 in Bangalore and Shah Rukh was present there to pick his players. The tournament flags off on April 4 in Chennai.
Yash Chopra's movie will start shoot in London. Another schedule is due in April, when the love story's second leading lady, Anushka Sharma, will join the cast and crew.
Shah Rukh Khan doesn't mind to go an extra mile for what he believes in. So, to shuttle between Yash Raj Films and Indian Premiere league surely doesn't come as a surprise.
He will leave no stone unturned to strike a good balance between YRF film with Katrina Kaif and Anushka Sharma and IPL.
SRK exclaims about his presence in all the matches of Kolkata Knight Riders come what may and simultaneously won't let that hamper the shoot of YRF's yet to be titled venture.
We hope Shah Rukh's KKR give their best this time and win the trophy in IPL season 5.
Follow Emirates 24|7 on Google News.