Will Aishwarya beat Deepika to host 'India's Next Top Model'?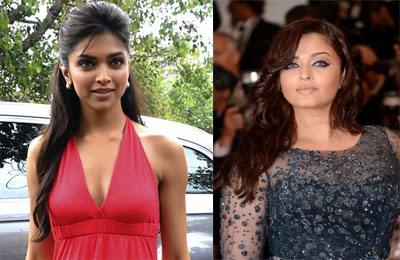 Aishwarya Rai might find motherhood 'blissful' but rumours will not allow her to enjoy her time with eight-month-old Aaradhya in peace.
According to the latest gossip doing the rounds of Bollywood grapevine, Aishwarya is likely to host the first season of India's Next Top Model. The show is a spin-off of the popular America's Next Top Model, hosted by Tyra Banks.
To add a twist to the gossip, Deepika Padukone is also in contention to host the reality show for the first time in India.
So, the big question here is will Aishwarya follow on the footsteps of her father-in-law and embrace television? Especially when she is still in demand for the silver screen? Opting for a television show might not be a bad idea since she will have shorter working hours, no outdoor shoot and no travelling either.
Now, whether she chooses to do so or not, she certainly has the qualifications and the experience to host the show for wannabe models given that she has worked as a model herself in the past and she was also crowned Miss India World and Miss World in 1994.
Deepika will give her ample competition when it comes to awards and qualifications in the modelling world. She might not have been a beauty queen but she was a Kingfisher Swimsuit Calendar girl and she has been a professional model before and after becoming an actress. She also has age on her side given that she is on the right side of the third decade.
Now, whether the producers will choose Aishwarya's maturity or Deepika's youth is up to them. But, for the fans, it is surely going to be a fun journey all the way to the first episode of the show.
ALSO READ:
Aishwarya Rai, Aaradhya 'complete' me: Abhishek Bachchan
Shilpa learns from Aishwarya Rai, loses 50% mummy weight



Is Katrina Kaif heading down the Aishwarya road in Salman Khan's life?
Follow Emirates 24|7 on Google News.