Bono bans Donald Trump from U2 shows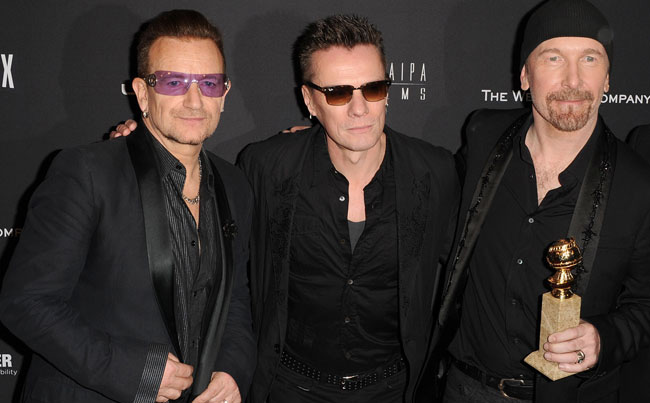 U2 singer Bono has banned US President Donald Trump from the band's shows in the US.
The Irish rocker doesn't have any problem with supporters of the US President coming to his band's show, but he won't have the 70-year-old Republican step anywhere near them, especially after he cut funding to combat HIV.
Speaking to the Irish Mirror newspaper, he said: "People who voted for Trump are welcome here but he's not."
The 'With or Without You' hitmaker - who is currently on 'The Joshua Tree Tour 2017' to celebrate the 30th anniversary of U2's seminal album - also revealed he is starting to find it "harder" to leave his house in his hometown of Dublin, Ireland, as he gets older.
Bono, 57, used to live for his time on the road with his bandmates - The Edge, Larry Mullen Jr. and Adam Clayton - but now he appreciates how wonderful Dublin is.
The 'Beautiful Day' hitmaker - who lives with his wife Alison and the younger of their four kids - explained: "We have become somewhat domesticated animals. I don't think that was natural for me, I was a person who slept on Gavin Friday's couch, I've been moving since I was in my early teens.
"For me, a band was a replacement for the family I didn't feel I had, and then the wanderlust came with it. Wherever we go, wherever we are that's where it is. Only recently I realised I had a home and it was Dublin. I came home after the Paris show and I was walking through the house, I often do walk through the house at night, and walk in and see the kids while they're asleep and I just felt I really like being at home. That makes it harder to leave."
Follow Emirates 24|7 on Google News.