Brad Pitt and Angelina Jolie on talking terms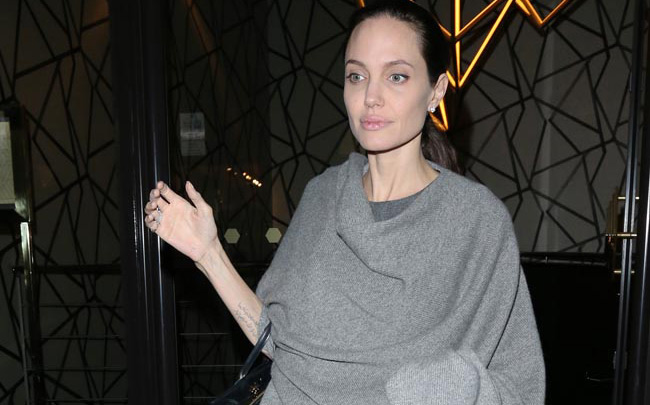 Brad Pitt and Angelina Jolie have started having direct contact following their split in September.
The 41-year-old actress filed for divorce from her hunky spouse in September last year after a row broke out between him and their 15-year-old son Maddox but, although the former couple have been communicating via lawyers for the past six months, it looks like the pair are slowly but surely making amends as they're speaking directly now.
A source told People magazine: "He's [Brad's] much happier. He's very relieved that things are not playing out in public anymore.
"It was a rough time, but they were able to resolve it. This is a work in progress."
As well as finalising the details of his divorce from Angelina, Brad is also battling the 'Maleficent' actress for joint custody of their six kids; Maddox, Pax, 13, Zahara, 12, Shiloh, 10, and eight-year-old twins Knox and Vivienne.
Although they appeared to be on bitter terms for a while, Angelina hinted that things were starting to get better between her and Brad, whom she married in 2014, last month when she said she hoped their divorce would make them a "stronger" family.
She said: "I don't want to say very much about that, except to say it was a very difficult time and we are a family and we will always be a family, and we will get through this time and hopefully be a stronger family for it ...
"Many, many people find themselves in this situation. My whole family, we've all being through a difficult time. My focus is my children, our children ... and my focus is finding this way through. We are and forever will be a family. I am coping with finding a way through to make sure that this somehow makes us stronger and closer."
And Angelina isn't the only ex Brad has been in contact with recently as he also reached out to his former spouse Jennifer Aniston after he tracked down her number via a "tangled web of contacts" to wish her a happy 48th birthday on February 11.
Jennifer also offered Brad, 53, some words of comfort regarding his high-profile split from Angelina, who he began a relationship with after his separation and subsequent divorce from the former 'Friends' star back in 2005 after four years of marriage.
Follow Emirates 24|7 on Google News.