Brad Pitt excited about life following split from Angelina Jolie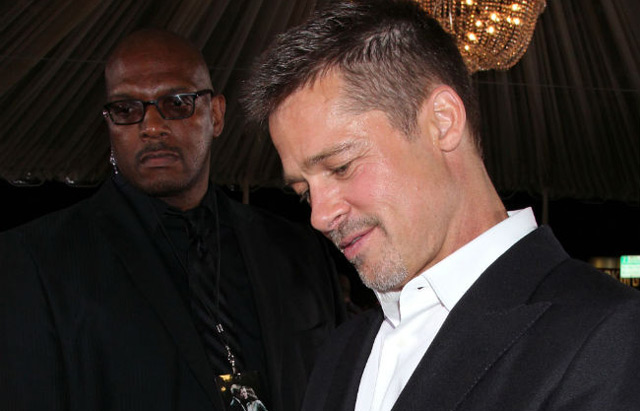 Hollywood hunk Brad Pitt is looking "healthier and happier" following his split from Angelina Jolie and is "excited about life".
The 54-year-old actor went to a "dark place" when the 'Maleficent' star filed for divorce in September 2016, just two years after they married after a decade together, but has been working hard on himself and is now doing much better.
A source told People magazine: "Brad seems to be in a better place.
"The separation was very dark for him, but lately he looks healthier and happier. He seems excited about life."
It was recently claimed Brad has quit drinking alcohol and is doing his best to be a better man and a good father to Maddox, 16, Pax, 14, Zahara, 13, Shiloh, 11 and nine-year-old twins Knox and Vivienne.
A source said: "He goes to therapy every week and is mostly interested in learning and bettering himself as a man and father."
The 'World War Z' star prefers to keep things "private and safe" when he has visitation time with his children, but he would love to spend more time with them.
The insider said: "Brad doesn't go out much with the kids or leave the house. But Brad would definitely like to spend more time with them than he does.
"He prefers to keep things very private and safe. It's his sanctuary and just being there is where he finds peace.
"He has projects around the house and is always making things or changing things around."
Last May, the 'Fury' actor admitted his drinking had become a "problem" during his marriage, but he was "really happy" to have got sober.
He said: "I can't remember a day since I got out of college when I wasn't boozing or had a spliff, or something. Something. And you realise that a lot of it is, um --cigarettes, you know, pacifiers. And I'm running from feelings.
"I'm really, really happy to be done with all of that. I mean I stopped everything except boozing when I started my family. But even this last year, you know -- things I wasn't dealing with.
"I was boozing too much. It's just become a problem.
"And I'm really happy it's been half a year now, which is bittersweet, but I've got my feelings in my fingertips again. I think that's part of the human challenge: You either deny them all of your life or you answer them and evolve."
But the 'Fury' actor admitted he found it harder to give up alcohol than marijuana.
He said: "I mean, we have a winery. I enjoy wine very, very much, but I just ran it to the ground. I had to step away for a minute. And truthfully I could drink a Russian under the table with his own vodka. I was a professional. I was good.
"[I] didn't want to live that way anymore."
Follow Emirates 24|7 on Google News.