Brad Pitt in a 'much better place' since sobriety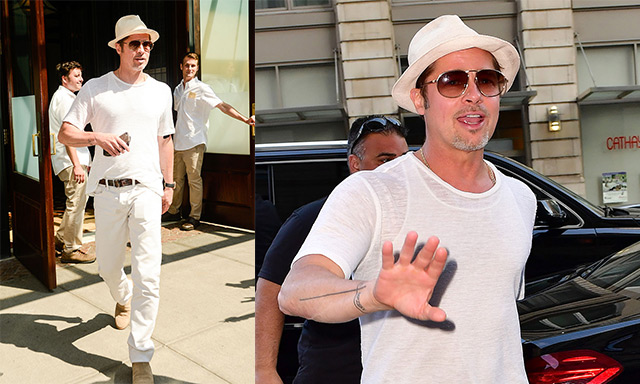 Brad Pitt and his family are reportedly in "a much better place" since he quit drinking six months ago.
The 53-year-old actor - who has children Maddox, 15, Pax, 13, Zahara, 12, Shiloh, 10, and eight-year-old twins Knox and Vivienne with his estranged wife Angelina Jolie - recently admitted during a candid interview that he attended counselling in order to battle his addictions, and it has now been claimed his family are better off because of it.
A source said: "He made decisions for himself. Pitt has worked very hard to get his kids back and the whole family is in a much better place."
It was also claimed by the same source that 41-year-old Angelina is on the hunt for a home nearby to the one where the 'World War Z' actor is living in Los Feliz, California, so that their children can continue to see both parents.
The insider added to 'Entertainment Tonight': "Angelina has said in the past she wants the kids to have a relationship with Brad. It just makes sense for them to be closer in location to him."
Meanwhile, the 'Allied' actor previously revealed during his candid interview that his substance abuse had become a "problem" during the last year, but he's thankful he's now faced his issues head on.
He said: "I can't remember a day since I got out of college when I wasn't boozing or had a spliff, or something. Something. And you realise that a lot of it is, um - cigarettes, you know, pacifiers. And I'm running from feelings.
"I'm really, really happy to be done with all of that. I mean I stopped everything except boozing when I started my family. But even this last year, you know - things I wasn't dealing with.
"I was boozing too much. It's just become a problem.
"And I'm really happy it's been half a year now, which is bittersweet, but I've got my feelings in my fingertips again. I think that's part of the human challenge: You either deny them all of your life or you answer them and evolve."
Follow Emirates 24|7 on Google News.