Brad Pitt's friend slams Angelina Jolie again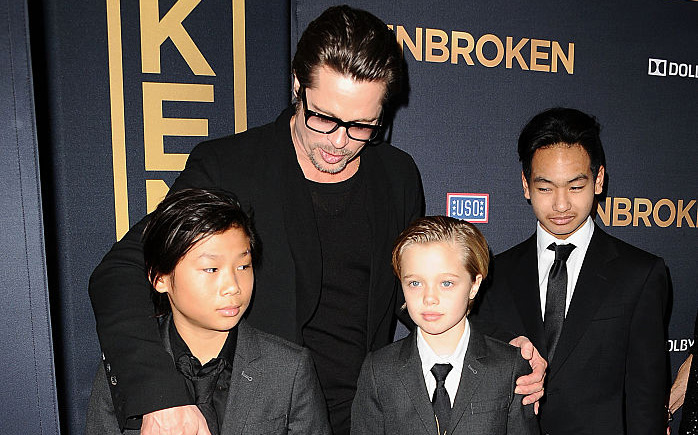 Brad Pitt's former friend Melissa Etheridge says Angelina Jolie's team contacted her after she publicly slammed the actress and she has now written a song about it.
Brad's former friend Melissa, who blames Angelina for the breakdown of her friendship with the actor, previously told Andy Cohen on his SiriusXM show that it was "heartbreaking" how Brad's reputation was being damaged during his divorce battle.
Melissa Etheridge (Getty Images)
However, she claims that representatives for Angelina contacted her after the interview and she told Andy on 'Watch What Happens Live': "There are people whose business it is, whose job it is, to kind of fix things for celebrities.
"And I understand, I haven't spoken to Brad in forever ... every time I say something it gets turned around and twisted and all of a sudden I'm saying something about her."
Instead of speaking about the situation anymore, Melissa, 55, decided to write a song about it, called 'The Fixer Blues'.
She said: "I thought I would do what I do best and I wrote a song about it today."
The song includes the lyrics: "Seems I said some things about an old, old friend that got people talking. Well I know broken hearts, a thing or two about divorce, I've been there before once, okay twice. I have not seen my friend in over 10 years and I swear I have never, ever, ever, ever met his wife.
"I'll tell you what I ain't picking no fight, none of my business who's wrong or who's right anyway that's for sure. My opinion is mine you can take that and a dime and have a good time on your Google search.
"Fixer, I hope you understand that to scandalise was never my plan. Reminiscing I was flowing, I was hanging with my good friend Andy Cohen. Talking about our spouses in our own glass houses.
"So the moral of this story is divorce is a bitch and nobody wins. Let's not do onto others and please forgive us our sins, life is too hard anyway. So when you chatting with Andy you better watch what you say."
During her earlier interview, Melissa, 52, hit back at allegations Brad had been physically abusive to one of his and Angelina's children and she also lashed out at the 41-year-old actress, who she claims split up Billy Bob Thornton and his former fiancée Laura Dern almost 20 years ago.
She also referenced the ending of Brad's first marriage to Jennifer Aniston.
She said: "It breaks my heart that anyone would take something as personal as your marriage and your relationship and your rights to your children and do it as purposefully as I see it's being done.
"There's a way to be. I've gone through family courts. I've been twice around this block, and I know it really well, and I know when there's some forethought to just how mean [you can be] and just how you're going to put disinformation out there first.
"I was around when Angelina was not doing nice things with Billy Bob to Laura Dern. I went through that on a personal level, and then to know the side of Jennifer and Brad.
"I helped Laura move out of her house with Billy Bob - I like broke into their home to get their stuff out because it was so nasty."
Follow Emirates 24|7 on Google News.