Brad Pitt warned Angelina Jolie ahead of his tell-all interview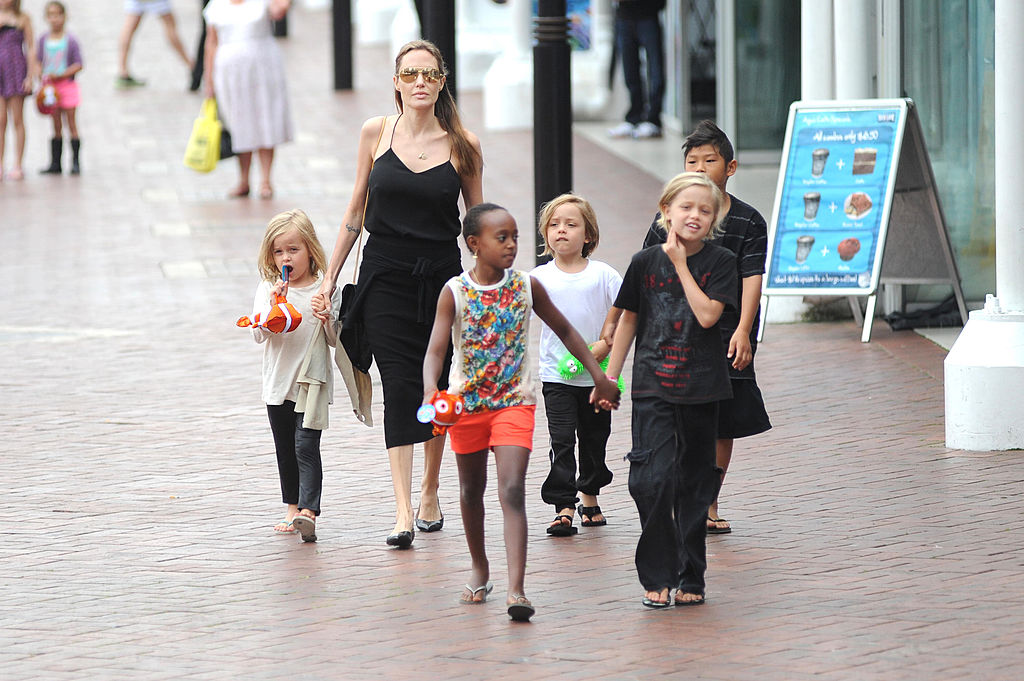 Brad Pitt reportedly warned Angelina Jolie before he spoke about their relationship to GQ Style magazine.
The 53-year-old actor recently gave a candid interview to the magazine in which he spoke openly about the breakdown of his marriage with his estranged wife - who filed for divorce from him last year - and it has now been reported the star gave Angelina a heads up before he sat down to speak to the publication.
According to E! News, the 'Fight Club' star warned the 41-year-old actress so there would be "no surprises" when the interview was printed.
A source also told the publication: "He's committed to having a healthy relationship with her."
Angelina - who has six children, Maddox, 15, Pax, 13, Zahara, 12, Shiloh, 10, and eight-year-old twins Knox and Vivienne with her estranged spouse - filed for divorce in September after a two-year marriage an 12-year relationship.
The 'World War Z' actor - who was previously investigated by Child Services following an alleged row on board a private jet between himself and their eldest son Maddox - admitted in his interview with the magazine that whilst things were initially acrimonious between himself and Angelina, he now "refuses" to fight with her.
He said: "I was really on my back and chained to a system when Child Services was called.
"And you know, after that, we've been able to work together to sort this out. We're both doing our best. I heard one lawyer say, 'No one wins in court - it's just a matter of who gets hurt worse.'
"And it seems to be true, you spend a year just focused on building a case to prove your point and why you're right and why they're wrong, and it's just an investment in vitriolic hatred.
"I just refuse. And fortunately my partner in this agrees. It's just very, very jarring for the kids, to suddenly have their family ripped apart. If anyone can make sense of it, we have to with great care and delicacy, building everything around that."
Brad also admitted he initially wanted to "cling on" to Angelina, but has now grown to realise he needs to let her go.
He added: "The first urge is to cling on. And then you've got a cliche: If you love someone, set them free.
"Now I know what it means, by feeling it. It means to love without ownership. It means expecting nothing in return."
Follow Emirates 24|7 on Google News.