Britney Spears debuts 'Hold It Against Me' single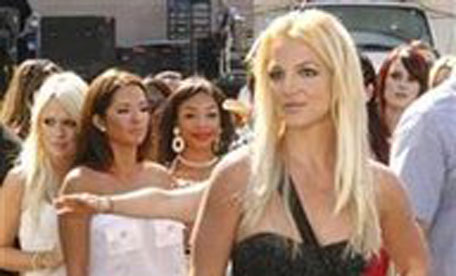 Britney Spears' "Hold It Against Me" was set to officially premiere on January 11, but the single is now available a day early for fans' listening pleasure, courtesy of Ryan Seacrest.
Produced by pop hitmakers Dr. Luke and Max Martin, Spears' "Hold It Against Me" is streaming on the "American Idol" and radio host's official website and is the lead single from the star's upcoming seventh studio album, slated for March.
"It's hot, it's gonna be sick in the club," gushed Seacrest, who added that filming of the song's music video is already underway.
After a demo of "Hold It Against Me" leaked last week featuring different vocals, Spears confirmed that demo was for her single on Twitter but promised that the final version would be even better.
"Heard an early demo of my new single leaked," she tweeted. "If u think that's good, wait til you hear the real one Tuesday."
Today, Spears sent out another tweet apologizing for bumping up the premiere at the last minute. "Don't #HOLDITAGAINSTME for coming out early," she wrote. "I couldn't wait any longer. Hope you don't mind."
Follow Emirates 24|7 on Google News.