Britney Spears will remain under conservatorship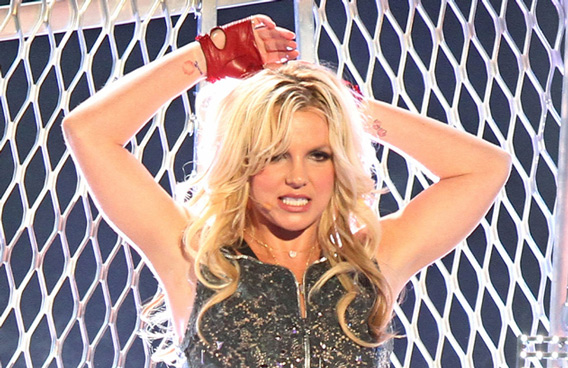 Britney Spears' father is a "hero" for getting her life back on track.
Jamie Spears has had joint control of the singer's affairs since her much-publicised meltdown in 2008, and with the 'Toxic' hitmaker beginning her 'Femme Fatale' tour this week, the conservatorship is expected to remain in place for the rest of the year.
A source told RadarOnline.com: "The conservatorship won't be ending this year because everything is going well.
"Britney is on tour again, which she truly loves. This would be the worst time to make a change, while she is on the road, and is in unfamiliar surroundings.
"There is just no reason for the conservatorship to end this year. The worst thing that could happen is that it ends, and Britney reverts back to her old ways, that would truly gut Jamie.
"The conservatorship will end when Britney is ready. She is making progress, this is the second tour that she has done in the past three years. These tours wouldn't have happened if Jamie hadn't stepped in and taken control of his daughter's life.
"Jamie is the hero here, he gave up his life to save his little girl."
Despite Britney being "comfortable" with not having control of her affairs, the insider admits the 29-year-old star - who has sons Sean Preston, five, and Jayden James, four, from her marriage to Kevin Federline - still clashes with her father.
The insider added: "Britney is very comfortable with having the conservatorship in place. Is it ideal? No, but she now knows how fragile her mental health is, and that her dad Jamie, truly only wants what is best for his little girl.
"Do they fight? Absolutely! However, there is a lot of love there. Britney is very much in love with her boyfriend, Jason Trawick, and her sons will be with her on tour as well."
Follow Emirates 24|7 on Google News.