Burt Reynolds' unexpected death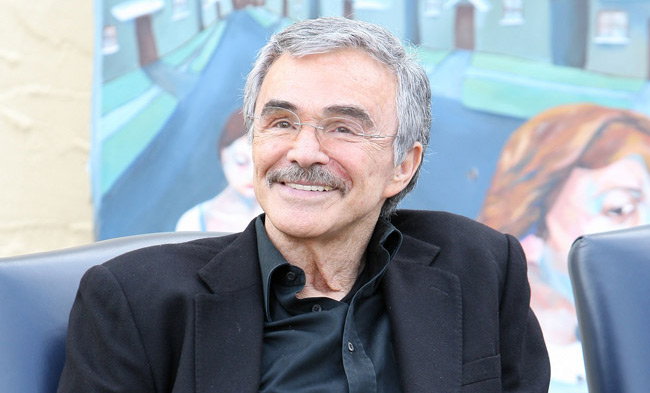 Burt Reynolds' death was "totally unexpected", according to his family, who say the star wasn't critically ill before his passing.
The iconic Hollywood star tragically passed away on Thursday at the age of 82 after suffering a cardiac arrest at Jupiter Medical in Florida, and his family have now released a statement confirming his passing, which they say came as a shock.
His niece Nancy Lee Hess said in a statement: "My uncle was not just a movie icon; he was a generous, passionate and sensitive man who was dedicated to his family, friends, fans and acting students
"He has had health issues, however, this was totally unexpected. He was tough. Anyone who breaks their tailbone on a river and finishes the movie is tough. And that's who he was. My uncle was looking forward to working with Quentin Tarantino (in 'Once Upon a Time in Hollywood') and the amazing cast that was assembled."
The 'Deliverance' actor had been battling several health issues over the years including a bout of flu in 2013 which left him in intensive care, and underwent a heart bypass operation in 2010.
After being released from hospital following the surgery, Burt had said: "My doctor said I needed to undergo bypass surgery immediately.
The 'Boogie Nights' actor added he "was a heart attack waiting to happen," admitting he felt "fabulous" after the surgery and even declared he wanted to "live to be 199."
Burt was Hollywood's top-grossing star every year from 1978 through 1982, thanks in part to his roles in movies including 'The Longest Yard' and 'Smokey and the Bandit'.
Most recently, Burt was working on upcoming projects including 'Defining Moments' and 'Once Upon a Time in Hollywood', though it has been reported he never managed to shoot his scenes in the latter.
Follow Emirates 24|7 on Google News.