Bye, Bye Love: Phil Everly, of Everly Brothers dies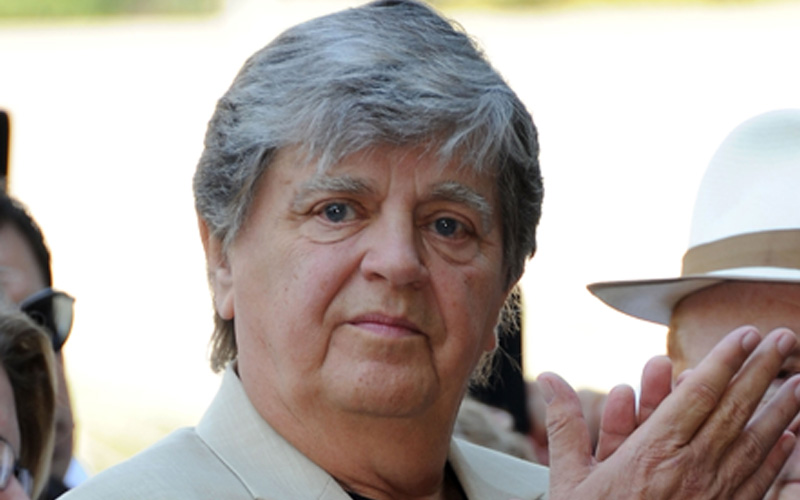 Phil Everly, half of the 1950s and '60s pop duo the Everly Brothers who influenced The Beatles and Simon and Garfunkel, died Friday, his widow told The Los Angeles Times. He was 74.
Everly passed away in the Californian city of Burbank due to complications from chronic obstructive pulmonary disease, Patti Everly told the newspaper.
"We are absolutely heartbroken," she said, noting her husband's disease was caused by a cigarette smoking. "He fought long and hard."
Together with his brother Don, who survives him, Everly rose to fame in the late 1950s and 1960s for smash hits such as "Wake Up Little Susie," "All I Have to Do is Dream" and "Bye Bye Love."
The duo were known for their close-harmony singing.
The Rock and Roll Hall of Fame, into which the Everly Brothers were inducted in 1986, described their harmonies as "one of the musical treasures of the 1950s and a major influence on the music of the 1960s."
In 1957, the Everly Brothers signed their first record deal and soon after produced hits that spawned the genres of pop, rock and country. They were inducted into the Country Music Hall of Fame in 2001.
Tributes poured in soon after word of Everly's death surfaced.
"Rest in peace Phil Everly. You guys brought us a lot of pleasure back in the day," rock and country singer-songwriter Charlie Daniels tweeted.
Commenting as a winter snowstorm hit the northeast United States, actor and musician John Gallagher Jr. said: "This cold night just got colder. RIP Phil Everly. The Everly Brothers Greatest Hits was my first CD as a kid and will always be a favorite."
"They had that sibling sound," said Linda Ronstadt, who recorded one of the biggest hits of her career in 1975 with her interpretation of Everly's "When Will I Be Loved."
"The information of your DNA is carried in your voice, and you can get a sound (with family) that you never get with someone who's not blood-related to you," she told the Times.
"And they were both such good singers -- they were one of the foundations, one of the cornerstones of the new rock 'n' roll sound."
According to a Rolling Stone biography of the legendary performers -- hailed as "the most important vocal duo in rock" by the magazine -- Phil and his younger brother Don were the children of Midwestern country stars Ike and Margaret Everly and performed on the family radio show while growing up.
As teenagers, they headed for Nashville, Tennessee, and began their stellar career.
In addition to his wife and brother, Everly is survived by their mother, Margaret, sons Jason and Chris, and two granddaughters.
The Times said funeral services would be private.
Follow Emirates 24|7 on Google News.