Cameron Diaz 'has retired from acting'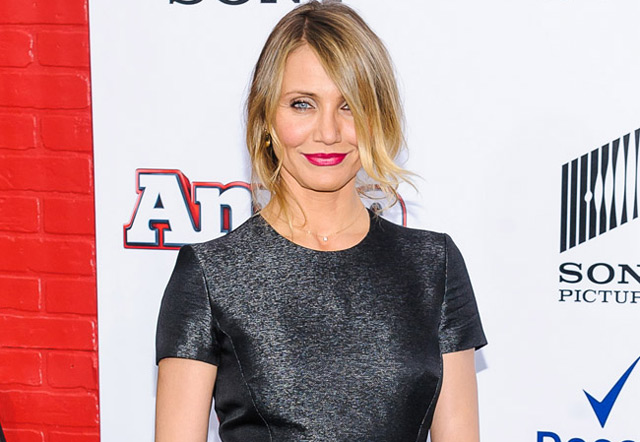 Hollywood star Cameron Diaz has retired from acting in order to spend more time at home, according to Selma Blair.
The 45-year-old actress is one of the most bankable stars in Hollywood, but she's apparently told Selma, 45, that she has no plans to return to the movie business, because she's very happy to spend her time with husband Benji Madden.
Recalling a conversation they had about their 2002 movie 'The Sweetest Thing', Selma shared: "I had lunch with Cameron the other day. We were reminiscing about the film. I would have liked to do a sequel but Cameron's retired from acting. She's like 'I'm done.'"
And Selma can understand why Cameron would be happy to walk away from Hollywood, having been in the spotlight since her breakthrough appearance in 'The Mask', when she was just 21.
She explained: "I mean, she doesn't need to make any more films. She has a pretty great life, I don't know what it would take to bring her back. She's happy."
The blonde beauty made her most-recent movie appearance in 2014's 'Annie', and since tying the knot with Benji in 2015, she's rejected a number of lucrative offers to return to the business.
Instead, Cameron is said to be eager to make the most of her new-found "freedom".
An insider told the Daily Star Sunday newspaper: "Cameron is constantly inundated with film scripts trying to tempt her out of retirement but she's just not interested.
"She's happy, in love and wants to make the most of her freedom and free time."
Earlier this year, a source claimed that Cameron dreams of having a baby with Benji, but also that, for now, she's enjoying being a "housewife".
The insider explained: "She would love more than anything to be a mom. At this point they would be very happy with the miracle of one child.
"They aren't really thinking past the first one at this point. They would love to have the chance to be parents."
Follow Emirates 24|7 on Google News.