Cameron Diaz learns as she ages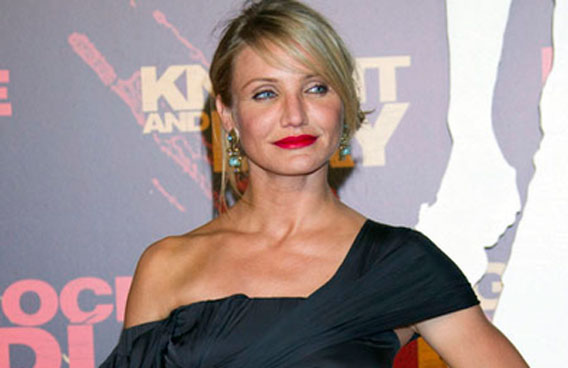 Cameron Diaz learns more about love the older she gets.
The 38-year-old actress - who is believed to be in a relationship with baseball star Alex 'A-Rod' Rodriguez - insists she isn't worried about ageing because she is gradually getting more comfortable with herself, particularly when it comes to knowing what she wants in her personal life.
The 'Green Hornet' star said: "I know I get happier with age. I know more about myself, more about the world, more about what I want and how to get it. Definitely my idea of love has changed over the years. It keeps on evolving.
"I don't have any definition for it, and I don't want to have, because if you come into any relationship with a pre-conceived notion of how it's going to be, then you're selling yourself short."
The 'Green Hornet' actress also has "no complaints" about physically aging - because it's a sign that she's living.
She told Britain's HELLO! magazine: "I'm 38, which is closer to 40 than 30, and an age I am very happy to be because if you're not getting older you're dead, and I'll take ageing over that any day."
Follow Emirates 24|7 on Google News.