Aishwarya Rai gets back on dance floor for 'Jazbaa'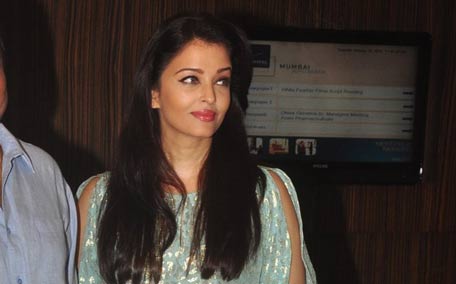 It seems Aishwarya Rai Bachchan is not going to disappoint her fans with her serious, business-like avatar in her come-back movie.
The beautiful dancing diva will exhume some of her graceful moves on-screen.
Ever since Aishwarya Rai Bachchan's 'Jazbaa' was announced to the public, anticipations have been running high among her fandom in particular, and the audience in general.
Despite a tight story, which doesn't provide any scope for a song or dance in this Sanjay Gupta film, news has it that Aishwarya will be seen in a promotional song.
An insider confirmed the same to an Indian newspaper that the script is such that there's no room for any song.
The director is clear that he doesn't want to forcibly add one and spoil the plot.
But since the makers feel that Aishwarya's fans would expect a song in the film, they have come up with the idea to shoot a special video featuring her.
And seems like the actress is taking it all in her stride, as she too is happy that the song is being added.
Initial preparations regarding the concept and treatment have already started, but it will be shot only once a major part of the shoot is complete.
Sanjay Gupta is now on the hunt for a composer whose song can fit his idea of the song, and he was quoted as saying that the makers are on the lookout for a song that could do justice to Aishwarya's sizzling dance moves.
Follow Emirates 24|7 on Google News.