Bollywood's new serial kisser: Aamir moves from Rani, Kareena, to Anushka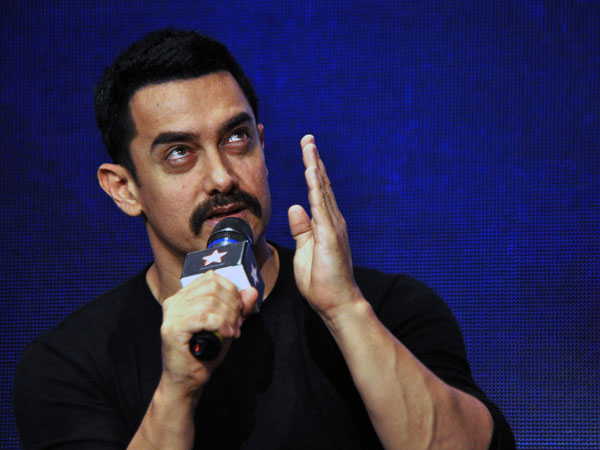 There is a flurry in Indian media and they are plastering the news everywhere that Bollywood actor Aamir Khan may share a lip-lock with actress Anushka Sharma.
They fell short of calling this piece of information 'breaking news'. So a Hindi film hero kissing a heroine on-screen still makes it to the headlines. As if Aamir is going to do something which is unheard of and commit a cardinal sin.
If that is so, Aamir along others actors have committed this sin many times,. Moreover kissing is nothing new in this actor's career chart.
He has kissed almost every actress he worked with, be it Rani Mukerjee, Kareena Kapoor, Juhi Chawla and yes who can forget the rain-soaked lip-lock with Karisma Kapoor in 'Raja Hindustani'. This scene between two actors sent shock waves and the audiences were shocked, it was a blasphemy of sort.
So much so that people started counting the seconds and finally terming it the longest kiss in Hindi cinema.
But Aamir will continue his track record and supposedly kiss Anushka in their next movie 'PeeKay'. And there's more, according to Indian newspaper TOI, Aamir is going to break his own record of longest kiss on-screen.
Okay time to bring out the stopwatch again!
Follow Emirates 24|7 on Google News.