Bollywood's Shah Rukh Khan injures rib in Dubai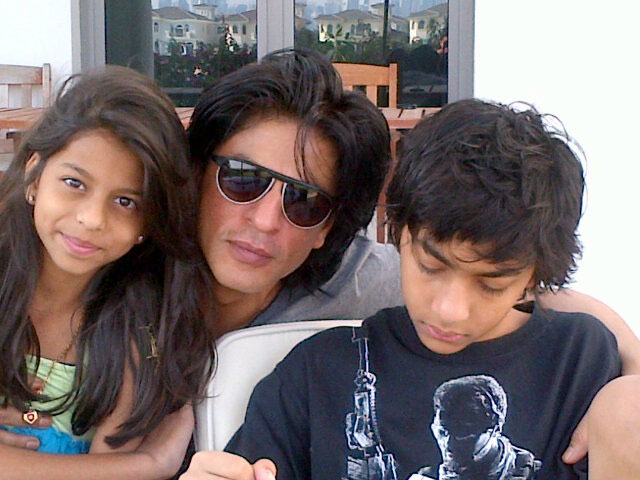 Shah Rukh Khan celebrated New Year with his family in Dubai. But playing soccer with his daughter Suhana in the beach has cost him an injury. SRK hurt his ribs during the match.
Daddy cool SRK wrote in micro blogging site twitter: "Have hurt ribs. Holiday soccer career nipped in the bud...bah!! Now to indulge in reading & videogames. Hurts only when I laugh or breathe."
Earlier, Shah Rukh Khan wrote: "A different bringing in the new year..near midnite soccer with my daughter...she is leading 2 to 1. Lemme show her the stuff I am made up of."
Other than his wife Gauri, daughter Suhana and son Aryan, SRK's friends including Arjun Rampal and Hrithik Roshan also flew down to Dubai to celebrate New Year's Eve together, along with their respective families.
Shah Rukh took a well derserved break after working round the clock for both 'Ra.One' and 'Don 2'. He will be returning to Mumbai and start work for his next movie with Yashraj films.
"Last day of holiday with kids. Rides in desert.shopped lil girl thingies.fed them.trivial pursuit & generally lots of hugs.happy day & nite," tweeted SRK.
Arjun Rampal who has an apartment here in Dubai tweeted: "All the kids in wonderful dubai staring at the burj khaleefa from my apartment spectacular view. Last day of the year, feeling blessed to end a beautiful year withbeautiful friends and family."
Even producer Ritesh Sidhwani, who is riding high on the success of 'Don 2', is in Dubai with his family. "A night with boys and their Toys... Racing around on Beach buggies @iamsrk villa last night... Too Much Fun... Thank you Shah had a blast," Ritesh said.
Actor R Madhavan is also in Dubai with his wife. "What a lovely time of the year in Dubai. Weather is great and most of my friends and family are here - Wish you all a fantastic last day in 2011," Madhavan tweeted yesterday.
Actor Manoj Bajpayee tweeted, "Dubai is the new Goa... And Goa is the new Nallasopara for new year eve celebrations!!"
Dubai seemed to be the hottest destination among stars for New Year celebrations.
Hope the stars keep shining down upon Dubai and injuries heal soon to see the superstars performing super stunts on screen.
ALSO READ:
Follow Emirates 24|7 on Google News.