Cole buys big into Dubai to woo Cheryl back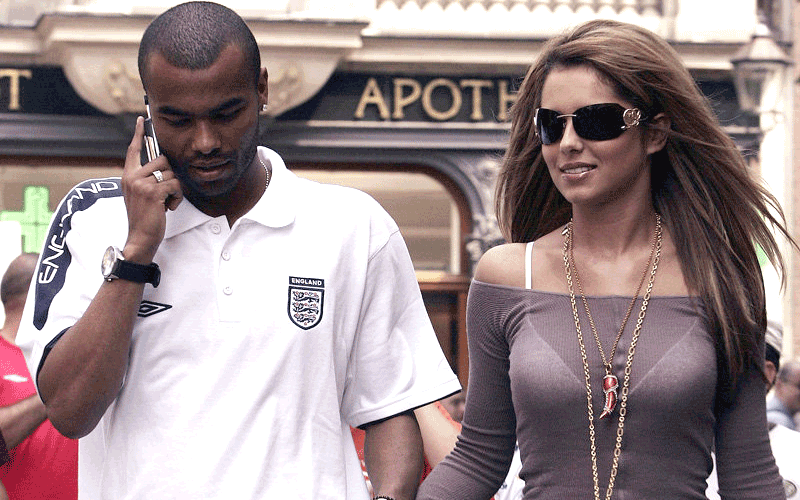 Ashley Cole is reportedly pumping in millions into Dubai property in a bid to woo ex-wife Cheryl back.
The Chelsea footballer became single when 'Girls Aloud' star Cheryl divorced him last year after a string of affairs, The Sun said.
However, Cole has boasted to teammates that they will remarry, and that he hopes to win Cheryl back with a luxury home in Dubai.
"Cheryl loves Dubai and I''m investing heavily there because of it. We love each other and we will be together again," he told a friend.
"He truly believes the divorce is temporary. When he retires he sees them moving away. He says the only reason they split was because she had to be seen to act after his affairs," the friend added.
February rumours

Last month, Emirates 24|7 had reported that the football star Ashley Cole is reportedly looking to reconcile with ex-wife Cheryl Cole on our sunny shores later this month. But her rep rubbished the possibility that the Girls Aloud singer will board a jet bound for Dubai for a magical reunion.
However, Cole's friends insist the divorced pair, who got engaged in Dubai in June 2005, are looking to rekindle their romance back where it all began. A secret trip was supposedly planned for February, UK's Daily Star had reported.
Cole separated from wife Cheryl one year ago this month after it emerged that in January 2008, a hairdresser named Aimee Walton alleged in "The Sun" that she had drunken extramarital sex with the Chelsea player.
Following which, glamour model Brooke Healy also claimed that she had spent the night and had sexual relations with Cole in December 2006.

Back together?
Since the divorce, which was finalised in September last year, Cheryl – a judge on television reality show's "X Factor" – has been in a relationship with dance star, Derek Hough.
However, insiders claim that the Girls Aloud singer has told Hough that she is considering taking Cole back.
Details of secret meetings between the divorced couple and late night phone calls have also been reported by "News of the World".
Psycho analysts would say the signs of a reconciliation were visible even last year, when post divorce Cheryl refused to change back to her maiden name, Tweedy. Then later in an interview with television chat show host, Piers Morgan, she said that despite Ash's cheating, she will "always love" the footballer.

Asset management
Cheryl took the decision to divorce last year after consulting with her mother Joan Callaghan, 50, and pop guru Simon Cowell, 50.
The quickie divorce saw the Chelsea footballer keep the couple's £3.5 million former marital home in Surrey, while Cheryl got their North London apartment.
The houses were the last of their assets to be divided after they previously battled over the custody of their two pooches, CoCo and Buster, as well as furniture, cars and jewellery.
Cheryl and Cole started dating in 2004 and were married at a ceremony at Barnet, North West London on July 15, 2006. They signed an exclusive deal with "OK!" magazine, reportedly worth £1 million, regarding the rights of the photographs.
Follow Emirates 24|7 on Google News.