David Beckham sells his Rolls-Royce on eBay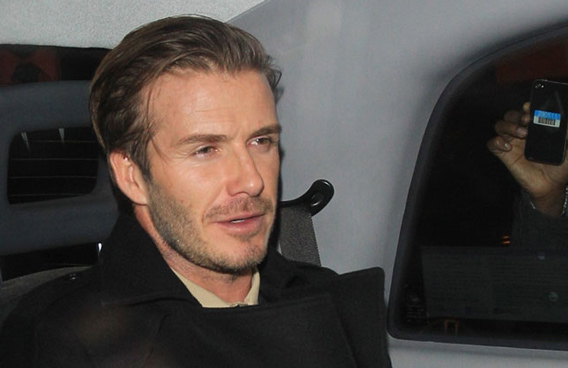 David Beckham is selling his custom Rolls-Royce Phantom Drophead Coupe on eBay.
The soccer superstar has listed the convertible on the internet auction site and bidders are being asked to pay $329,000 for the unique vehicle.
According to the listing, the car has been "meticulously maintained", only has 5,914 miles on the clock and can reach 62mph in just 5.9 seconds and has a top speed of 150 mph.
The Rolls Royce has cream light interior, $1,210 lambswool mats, blacked out windows, 24-inch alloy wheels and a TV and DVD player in the back.
David - who has four children, Brooklyn, Romeo, Cruz and Harper with his wife Victoria Beckham - bought the car in 2008 and considered it the prize of his collection, which includes a custom Range Rover, a Porsche 911 and a Jeep Wrangler.
The 36-year-old sportsman has seemingly decided to sell the vehicle because he wants to upgrade, and is on the waiting list for a brand new Rolls-Royce Ghost.
Ahmed Al-Bakry - who represents Rolls-Royce in Europe and the Middle East - said: "The car is unique in terms of its options and design, it is not everyday you see a convertible Rolls-Royce with 24-inch wheels. David Beckham is a one of a kind player who owned this one of a kind car."
Follow Emirates 24|7 on Google News.