Gossip queen Kareena messes up Karan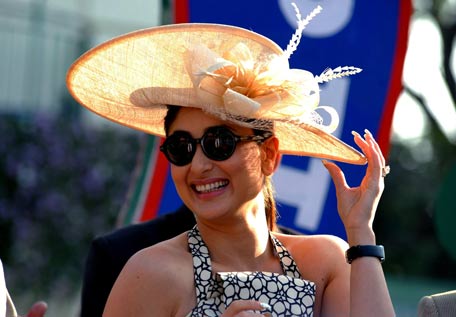 Bollywood star Kareena Kapoor loves gossip, more when it comes to others. Kareena who is a very filmi person prefers to chat a lot about what is happening in the movie industry and about which actor or actress is dating who among others.
And fact of the matter it, she is the one who let the cat out of the bag about her husband Saif Ali Khan's daughter from his first marriage with Amrita Singh – Sara Ali Khan's affair with Anil Kapoor's son Harshvardhan Kapoor. Harshvardhan recently made his debut last year in the film Mirziya and Sara is all set to enter films with two films – one opposite Ayush Sharma in Salman Khan's home production and the other will be a Karan Johar film.
Filmmaker Karan Johar is someone who is very protective about the people he launches and does not want any link ups to their names when he launches them. Karan has been having sleepless nights after the news about the romance between Harsh and Sara was leaked to the media.
So how does he deal with the gossiping habits of one of his best and loveliest friends – Kareena Kapoor?
Follow Emirates 24|7 on Google News.